CYBERARK® PRIVILEGE CLOUD™
Privileged Access Management as a Service.
CAPABILITIES
CyberArk Privilege Cloud is a SaaS solution that provides a simplified path to securely store, rotate and isolate credentials (for both human and non-human users), monitor sessions, and quickly deliver scalable risk reduction to the business.
DISCOVER & MANAGE CREDENTIALS
Leverage automated tools to identify and secure privileged credentials across your organization.
ISOLATE CREDENTIALS & SESSIONS
Elevate your security posture by establishing a secure control point to isolate sensitive sessions and prevent credential exposure.
RECORD &
AUDIT SESSIONS
Reduce audit reporting efforts by automatically recording privileged sessions with a searchable log of privileged sessions.
SECURE
APPLICATIONS
Remove hard-coded credentials from applications and replace with ability to securely retrieve credentials from CyberArk.
CyberArk is a critical part of our defense and in-depth strategy because it enables us to lock down, control, monitor, and audit our keys to the kingdom.
IT Architect – Biotechnology Company
CASE STUDY
FS relies on CyberArk Privileged Access Security Solution
ARCHITECTED FOR THE MODERN ENTERPRISE
CyberArk Privilege Cloud leverages leading automation technologies to enable your teams to protect your business as it grows.
SECURITY FOR THE ENTERPRISE
Privilege Cloud has over 370 out of the box integrations available on CyberArk Marketplace, delivering the industry's broadest and deepest portfolio of Privileged Access Management as a Service use cases.
SAAS FROM THE MARKET LEADER
Leverage the extensive experience of CyberArk in both privileged access management and SaaS to quickly secure your ever-evolving business.

FOR BEST ENTERPRISE SECURITY SOLUTION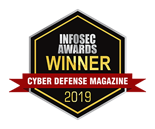 FOR PRIVILEGED ACCOUNT SECURITY