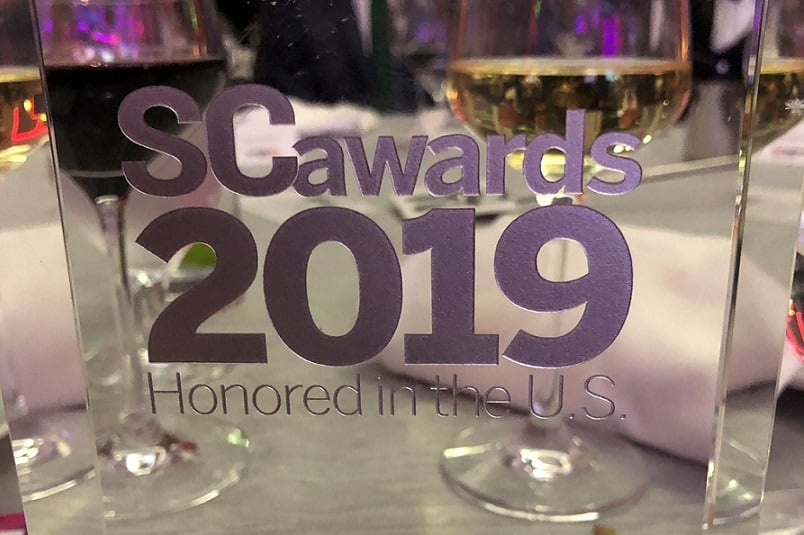 We're home from the RSA Conference 2019. We came together with peers, partners and customers from around the world to tackle the greatest cybersecurity challenges of today. The 28th annual event's theme was simply, better.
This means working hard to find better solutions. Making better connections with peers from around the world. Keeping the digital world safe so everyone can get on with making the real world a better place. Because security truly is a team game.
At the conference, CyberArk's industry contributions were recognized at the SC Awards Gala, where the CyberArk Privileged Access Security Solution was named the SC Awards 2019 winner for Best Enterprise Security Solution. Widely considered the gold standard of excellence in cybersecurity, the SC Award recognizes CyberArk's market leadership, its role in strengthening the IT security industry's continued evolution and its dedication to helping organizations reduce cyber risk and accelerate their digital transformation journeys with confidence. We are honored to be recognized by the SC Awards for our commitment to innovation and product excellence.
At RSA Conference 2019, CyberArk was also named the Cyber Defense InfoSec Awards Market Leader for Privileged Account Management. According to Cyber Defense Magazine, which gives out the awards, Cyber Defense InfoSec Awards go to "hottest, most innovative, best, market leaders, next-generation and cutting edge INFOSEC companies." CyberArk is proud to be counted among their number.
While at the conference, CyberArk announced the launch of The CyberArk Privileged Access Security Solution v10.8, the industry's first privileged access security solution for continuous discovery and protection in the cloud, featuring ground-breaking new capabilities that mitigate the risk of privileged AWS account exploitation and deliver just-in-time flexible user access across hybrid environments. CRN spotlighted it as one of the hottest products announcements at the show.
CyberArk Labs Researcher Nimrod Stoler of CyberArk Labs – CyberArk's white hat research team – presented original, in-depth research, by CyberArk Labs – "Highlighting Security Blind Spots in the DevOps Butler." into vulnerabilities in the Jenkins automation server, which found security issues such as credential exposure, agent launch vulnerabilities, AD integration issues and more – demonstrating that the DevOps environment may not be as secure as you think. Stoler offered his audience a solution: the zero-trust model.
In conjunction with Stoler's speech, CyberArk Labs published new research during RSA showing how cyber-attackers can manipulate container defense-in-depth strategies to gain access to an organization's most valuable assets. This report is part of CyberArk Labs' industry-leading research examining how cyber-attackers can utilize existing vulnerabilities to circumvent container security and take advantage of DevOps environments. ThreatPost kicked off its RSA Conference 2019 coverage with an in-depth article on the new findings. For additional, related research read How I Hacked Play-with-Docker and Remotely Ran Code on the Host and Securing Kubernetes Clusters by Eliminating Risky Permissions.
As we think back on our time at RSA Conference 2019, it's clear to us after numerous conversations, demos and meetings over the past two days on the show floor that organizations are committed to prioritizing and protecting privilege access – to making their cybersecurity better. Whether you're just getting started with a privileged access management program or are focused on implementing advanced strategies to align with transformative, new technologies, we are here to help.