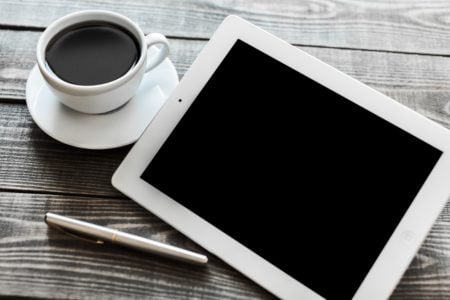 We recently kicked off a new webcast series, On the Front Lines. Led by our team of system engineer experts, these webcasts take place on Tuesdays at 2:00 p.m. EDT offering information on cyber security trends, technical details on security exploits involving privileged accounts and actionable insights on improving privileged access controls.
Over the past few weeks, we've examined the exploitation of privileged accounts in today's most damaging advanced attacks; discussed how privilege management plays a critical role in preventing credential theft and lateral movement; explored an innovative new approach to combating ransomware; and outlined steps for jump-starting a privileged account security program.
Here's a quick look at our upcoming sessions for September:
September 13: Detect & Respond to Attacks on Domain Controllers: An End-to-End Look at Kerberos Attacks
Attackers frequently target Domain Controllers to ultimately gain carte blanche access to an entire organization. Once an attacker has access to a domain administrator credential, they can generate Kerberos tickets to achieve unauthorized, undetected, and often, unfettered access to the enterprise environment. Led by Len Noe, this session will feature a live demonstration of a Golden Ticket attack as well as a discussion around Domain Controller security—including proactive protection, detection and response to attacks that target Domain Controllers. You can register for this webcast here.
September 20: Find Your Privileged Account Security Risks via a Discovery & Audit Exercise
Most organizations have 3-4 times more privileged accounts than employees, but where do these privileged accounts exist? Attackers can easily locate your high value users (Domain Admins) and high value assets (Domain Controllers)—can you? Do you understand how to secure them? Join this session with Kevin Ross to learn how CyberArk's Discovery and Audit tool finds vulnerable privileged credentials, including passwords and SSH keys, and makes suggestions for securing your privileged account environment. You can register for this webcast here.
September 27: CyberArk and Multi-factor Authentication
Multi-factor authentication is an important security control for critical systems. Evan Litwak will discuss how CyberArk integrates with common multi-factor vendors to add additional protection to the heart of the enterprise. This session will also cover ways to extend multi-factor authentication to legacy systems. You can register for this webcast here.
As you work to protect your organization's most valuable assets, know that you're not alone. We're on the front lines offering security insights and solutions that can help you to mitigate risks.