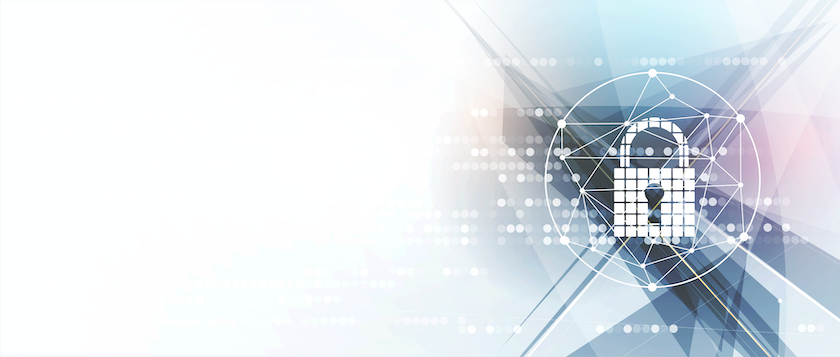 From a remote employee using a personal device for work, to a marketing consultant logging into a shared social media account, to a customer authenticating to use a SaaS app, someone is accessing your organization's sensitive assets – without ever crossing the traditional network boundary – at any given moment.
That's why Access Management tools that map access between individual identities and protected resources and provide real-time access control for those connections are critical to enforcing strong enterprise cybersecurity policies. However, as the scope of resources to which users need access is evolving and new drivers influence business strategies, Access Management solutions are growing in capability, increasingly overlapping and converging with adjacent security areas.
So, what matters most when evaluating an Access Management tool today? If you poll stakeholders across your organization you'll probably get a variety of different answers, since most Access Management initiatives are championed by individual function owners with specific goals and tactical or short-term needs. However, despite differing opinions, most of the related investment drivers fall into four major categories:
Defending against attacks
Driving operational efficiencies
Enabling the digital business
Satisfying audit and compliance
Take the rapid shift to remote work, for example. IT security teams were pressured to enable secure remote access for employees to defend against rising cyber attacks tied to COVID-19. This requirement caused disproportionate investments in Access Management solutions that protected the remote workforce but likely limited the broader use of these solutions for other use cases. Most importantly, bolting on ad-hoc solutions reactively has resulted in a heap of disparate Access Management tools that only address specific needs and create potential security gaps across an organization's digital identity landscape.
Four Trends Shaping the Access Management Space
1. The tactical expansion of Access Management tools has led to a serious security consistency challenge and subsequent push toward unified access platforms to consolidate controls. Most of these tools already include multi-factor authentication (MFA), identity lifecycle management and basic access governance capabilities, such as access requests with approval workflows and directory synchronizations. But the most effective platforms extend their reach with a privilege-centric approach to securing identities – embedding strong Privileged Access Management controls, such as verification and authentication of users for privileged account access via single sign-on (SSO) and multi-factor authentication (MFA) from AM tools, session isolation, and control of endpoint privileges. This convergence of Privileged Access Management and Access Management adds a multitude of risk mitigation benefits and creates new sources for contextual adaptive access controls.
2. Which brings us to the second trend – AI-powered identity management and adaptive authentication. Enterprise access requirements have radically evolved. Meanwhile, authentication processes have not kept pace, as evidenced by pervasive password-based controls. More than 60% of businesses experience a security breach each year and roughly 40% of these occur due to a compromised user password.[1] Traditional, high-friction password processes are frequently ineffective because they rely on end-users remembering constantly changing, complex passwords. And when users are faced with strong authentication methods, they often skirt security processes to perform job tasks more expediently.
Adaptive Access Management, powered by AI, presents a compelling alternative. These solutions can operate without human intervention, gathering and analyzing intelligence on user behavior to visualize and contextualize risk, uncover threat patterns and dynamically adapt authentication processes and access controls. For example, organizations can create policies that prevent high-risk users from launching applications with customer data without validating their identity with high-assurance MFA factors such as physical tokens or fingerprint readers. Meanwhile, low-risk users accessing low-risk applications can skip secondary authentication and keep moving fast. This approach reduces the friction and complexity often associated with "always-on" MFA controls.
3. Expectations for great digital experiences are at an all-time high. Advancements in Customer Identity and Access Management (CIAM) are helping organizations meet these demands by delivering easier, more secure customer access to their websites and apps.
Traditionally, customer authentication has been a point-in-time decision based on the initial credentials the user presented. This could potentially lead to unauthorized access if the customer's device or credentials were compromised. Modern CIAM solutions leverage user behavior analytics (similar to those described above), such as measuring navigational activity against an established baseline, to authenticate customer identities accurately. And advanced CIAM features such as profile management, customer consent management, and master data management enable support across the entire digital customer journey.
4. The race to the cloud is driving demand for scalable "as-a-service" security solutions – and Access Management is no exception. Organizations are embracing SaaS-delivered Access Management to ease deployment and use, provide more robust, end-to-end security, and realize a host of operational benefits. Even organizations with extensive hybrid environments and many legacy or non-standards-based applications are making the shift thanks to services like app gateways that secure remote access to on-premises apps and give users one-click SSO access to all the apps they need.
As IT environments evolve, cyber criminals increasingly target identities and more organizations adopt a Zero Trust mindset, security, risk, and identity leaders must consider these four trends in totality as they evaluate new Access Management tools and approaches. Watch our on-demand webinar to explore them in-depth.
[1] Contextual Awareness: Advancing Identity and Access Management to the Next Level of Security Effectiveness, March 2020.