ASISTENCIA TÉCNICA
Ayudamos a nuestros clientes y socios a cumplir sus objetivos de gestión del acceso con privilegios.
MISIÓN
Ayudar a nuestros clientes a cumplir sus objetivos de gestión del acceso con privilegios es esencial para los valores que defiende CyberArk. Tiene a su disposición servicios de asistencia con los que puede hablar directamente y nuestras comunidades de clientes. ¡La Asistencia Técnica de CyberArk está para ayudarle!
PARA CLIENTES DE CYBERARK
Utilice la Comunidad Técnica de CyberArk para encontrar documentación técnica, hablar con sus homólogos y crear casos de asistencia. Abajo encontrará otras opciones para ponerse en contacto con asistencia.
PARA SOCIOS DE CYBERARK
Encuentre información sobre las soluciones y la formación certificada de CyberArk en la Comunidad de socios. Abajo encontrará más opciones para ponerse en contacto con asistencia.
ASISTENCIA TÉCNICA DE CYBERARK
DATOS DE CONTACTO
T: América: +1-888-808-9005 EMEA: +44-203-7287074 APJ: +65-6460-4254 Israel: +972-3-9180011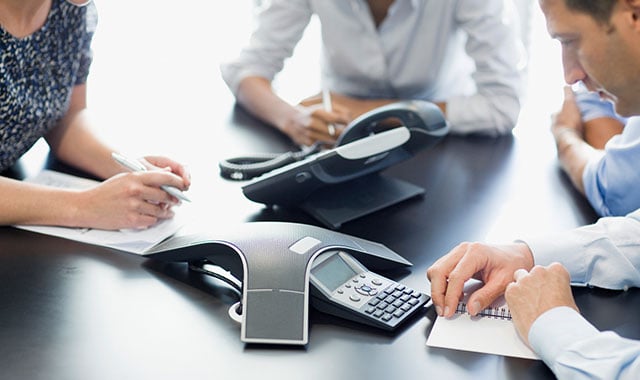 PREGUNTAS FRECUENTES
El objetivo de Asistencia Técnica de CyberArk es conseguir que nuestros clientes y socios se muevan por nuestra organización con la mayor facilidad posible. Más abajo le ofrecemos diversas opciones para ponerse en contacto con asistencia e información adicional importante. Como de costumbre, si necesita crear un caso, le rogamos que lo haga a través de nuestra Comunidad técnica o llamando a uno de los números de teléfono que aparecen arriba.
GENERAL INFORMATION

What are CyberArk Support Hours?

Asia-Pacific and Japan - Business Day - Any day other than Saturday and Sunday or national holiday in Singapore. Business Hours - 09:00 – 18:00 (SG Time).
Israel - Business Day - Any day other than Friday and Saturday or national holiday in the State of Israel. Business Hours – 09:00 – 18:00 (IL Time).
Europe, Middle East and Asia - Business Day - Any day other than Saturday and Sunday or national holiday in the UK. Business Hours - 08:00 - 17:00 (UK Time).
Americas - Business Day - Any day other than Saturday and Sunday or national holiday in the US. Business Hours - 08:00 - 17:30 (US Eastern Time).

Observed US Holidays?

Wednesday, January 1 New Year's Day
Monday, January 20 Martin Luther King Day
Monday, February 17 Presidents' Day
Friday, April 10 Good Friday
Monday, May 25 Memorial Day
Friday, July 3 Independence Day (Observed)
Monday, September 7 Labor Day
Friday, September 18 Rosh Hashanah
Monday, October 12 Columbus Day
Wednesday, November 11 Veterans Day
Thurs/Fri, November 26 & 27 Thanksgiving
Thursday, December 24 Christmas Eve
Friday, December 25 Christmas Day

What does 24x7 support mean?

CyberArk offers our customers the option to purchase 24/7 Support coverage. This entitles the customer to call our after hours Support hotline for Critical or Serious System down issues where no work can be completed in a Production environment.

What happens if my support maintenance expires?

If your maintenance contract expires, then all users within your company will lose Technical Community access and no longer be able to directly contact Cyberark Support. All active Support cases will be put on hold until maintenance has been paid. Once maintenance is paid Support assistance will resume.

OPENING A CASE

What is the best platform for contacting CyberArk Support?

The Customer Community is constantly monitored with further alerts set up for high priority cases. Furthermore, it provides the best way to document all aspects of each case and thus is the preferable way to contact Support.

Do not hesitate, however, to contact Support by phone or email if needed. In case of urgency, we encourage you to call the Support hotline. (please see above for contact information)

At times when call volumes are high, and or after hours, Support will utilize an answering service. This is to ensure our customers will always reach a human rather than a recording. When you reach the answering service they will take down some information and forward the information to our Support team. Support will review the information and prioritize the information per the same Critical, Serious, Moderate, and Minor standards as used for cases opened from the Customer Community and Email.

What kind of information is helpful to provide when opening a case and how can I do it?

CyberArks Enterprise Support provides a debug tool known as CyberArk xRay.

CyberArk xRay collects product logs and configuration files from multiple products in a simple single-step process so you can share the collected data with your partner or CyberArk in a safe and encrypted manner. When sharing with CyberArk, shared data is linked to a case to allow Enterprise Support easy and secure access to the collected data – helping to speed the process to detect the ongoing error.

This tool can be found via the CyberArk Marketplace by searching CyberArk xRay.

AFTER SUBMITTING A CASE

How to escalate a case?

All issues must be escalated through your Technical Account Manager or the Account Executive. In case they are not known to you, please contact Support in order to obtain these details.

How to increase priority of a case?

Priority of a case is as agreed in the maintenance contract and once set is not editable from the Customer Community end.

If the actual impact on production fits the priority currently set in the case, but there is added urgency due to other reasons, please state these reasons in the case and inform your Technical Account Manager or Account Executive.

If the situation has deteriorated and the current impact on production has changed so that priority must be increased, please state this in the case with details of the change. If the priority needs to be increased to Serious or Critical we recommend calling the Support hotline or opening another case with a higher priority referencing the original.