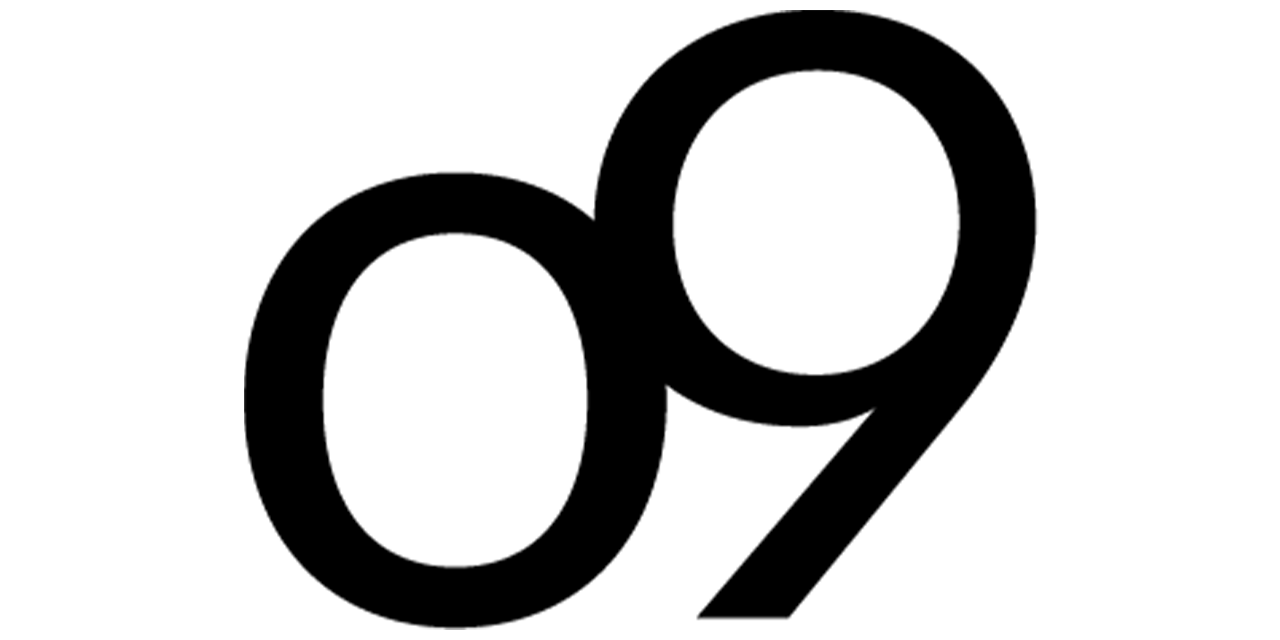 o9 SOLUTIONS SECURES CORPORATE DATA FOR FORTUNE 500 GLOBAL CUSTOMERS WITH CYBERARK
o9 Solutions, a Planning and Analytics Platform, Protects 3,500 Servers And Improves Security Management Using CyberArk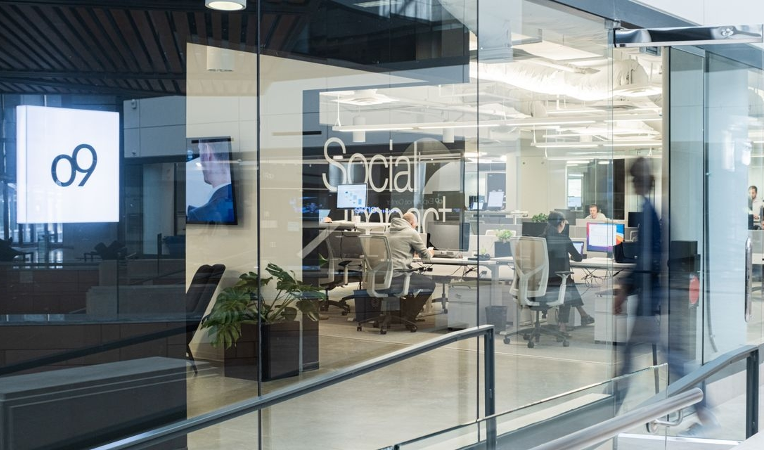 SUMMARY
o9 Solutions needed a first-class cybersecurity capability to ensure that the user and the business systems data from its Fortune 500 customers was safe. After deploying the CyberArk privileged access management solution, the company's security stance has improved significantly, the customers know that all their sensitive information is safe, and users are more productive.
COMPANY PROFILE
o9 Solutions offers a leading AI-powered planning, analytics and data platform called the Digital Brain. This platform helps companies transform traditionally slow and siloed processes into smart, integrated and intelligent planning and decision-making across the core supply chain, commercial and P&L functions. The business founded in 2009 and headquartered in Dallas, Texas, now has operations around the world. The customers include many Fortune 500 businesses such as Walmart, Starbucks, Nestle, Crocs, Philips, Sony and Samsung.
Employees: 2,400
CHALLENGES
Protecting customers' data is a critical aim for Suresh Prajapati, the Lead Security Architect at o9 Solutions, which counts many of the world's leading Fortune 500 businesses as customers. The company has developed a leading enterprise AI SaaS platform that transforms planning and decision-making. o9 Solutions delivers its services and solutions via a multi-tenant cloud environment based on AWS, Azure and Google, and has made identity the primary point of its security strategy.
"Our crown jewels are the cloud and web-based services and platforms that we deliver to customers. But every day we get millions of random cyber attacks. Whether in the cloud or in an application, identity protection and management are crucial to access control and our number one area of concern. It is where our customers host their sensitive data," mentioned Prajapati.
o9 Solutions has already been protecting its business and customers, but as threats grew more widespread and increasingly sophisticated, the visibility of identity and threats became poor and disconnected. There was no centralized way to monitor and control the various cloud environments the company used.
Hereafter, developing a more robust and effective Privileged Access Management (PAM) capability became Prajapati's most important project. "o9 Solutions works with large, global businesses that have their own strong and sophisticated cybersecurity and corporate governance strategies. We were required to ensure that we could match, if not exceed, their standards. Our customers needed reassurance about how we managed and controlled access to their data and the environment," stated Prajapati.
Prajapati came to o9 Solutions with a considerable amount of experience in Identity & Access Management, having worked for several Indian banks where cybersecurity is critical. After using this expertise to conduct an extensive evaluation of all key Identity Security vendors, o9 Solutions decided to partner with CyberArk. "We felt that CyberArk PAM was best suited to our needs because of the multiple features it offered, and the market position of CyberArk itself. CyberArk was one of the first companies to recognize the importance of PAM and develop a solution. So it has a deep and extensive PAM experience. o9 Solutions is a cloud-first business and the way CyberArk adopts new technologies like cloud fits well with our scalable and agile approach," explained Prajapati.
SOLUTIONS
o9 Solutions has deployed CyberArk Privilege Cloud as its corporate PAM solution with advanced security controls, which includes credentials protection and rotation, session isolation, session monitoring and recording. The solution was deployed to 3,500 servers across the company's multi-tenant cloud environment in less than three months. "CyberArk Privilege Cloud is a one-time deployment so we took a bit of time to ensure it was accurate, but then implementing the application was very smooth, simple and easy," recalled Prajapati. In addition, the Identity Security Shared Services assisted in making the implementation streamlined.
The company used the CyberArk Jump Start Package to support a faster deployment and identify credentials and privileged accounts. The Privilege Cloud Jump Start package provides a systematic guide to the implementation of best practices based on the cumulative customer and CyberArk expertise and experience. o9 Solutions was supported by India-based CyberArk business partner Unique Performance. "The advantage of a partner like Unique Performance and the CyberArk partner ecosystem is the access to the CyberArk platform knowledge, cumulated cybersecurity experience and bringing that together to benefit our business and our customers," revealed Prajapati.
o9 Solutions took a phased approach to develop and deploy the CyberArk PAM solution inclusive of Privilege Cloud and Vendor Privileged Access Manager. It started with the most critical users, such as third parties in o9 Solutions offices and test environments.
Since o9 Solutions operates almost entirely in the cloud, it plans to expand its use of the CyberArk Identity Security platform with two additional web and cloud applications to further enhance its security posture. Designed for companies with a variety of web-based business applications containing sensitive data, CyberArk Secure Web Sessions records and monitors user activity within specific web applications, with a full, step-by-step audit trail. CyberArk Cloud Entitlements Manager is an AI-powered SaaS solution that removes excessive cloud IAM permissions to implement least privilege, increase visibility and control, and analyze exposure levels and remediation throughout public cloud solutions such as AWS and Azure.
RESULTS
"CyberArk simplifies and centralizes our access control management, provides us visibility about our various environments and enables strong access monitoring. Our cybersecurity stance has improved significantly, and we are delivering first-class protection for our customers' data and information assets," shared Prajapati.
In addition, security management productivity has increased three-fold because CyberArk automates processes and enables operational efficiencies for Prajapati and his team via the CyberArk Identity Security Shared Services. Previously, when a user needed access, it had to be granted for each cloud environment – AWS, Azure and Google, but now access to the cloud is provided once, irrelevant to whether it is AWS, Azure or Google. The greater visibility of identities and access across all cloud environments provide confidence to o9 Solutions that it is efficiently controlling and managing security for customers, end users and business operations.
"Although our CyberArk PAM solution is for internal operations, the customers are also reassured because they know that we are using market-leading tools, and their data is protected as we are meeting their own tough security standards," emphasized Prajapati.
o9 Solutions is accredited to several compliance and regulatory standards such as GDPR, SOC 2, ISO 27001, ISO 27017, TISAX, and C5 cloud security. All of these demand effective PAM solutions. Adhering to these standards and having CyberArk Privilege Cloud in place enables o9 Solutions to serve customers better and protect brand reputation.
"o9 Solutions is cybersecurity-mature and takes this very seriously. It is supported and in fact driven by management. At our annual kick-off meeting, o9 Solutions launched a cybersecurity command center. One of the main functions of the center is PAM. Improving PAM with CyberArk is about building trust and exhibiting to our Fortune 500 customers that o9 Solutions is adopting best practices and ensuring that their data is never compromised," disclosed Prajapati.
The efforts by Prajapati and his team have certainly been rewarded. o9 Solutions has been ranked in the top 1% of all supply chain planning companies for cybersecurity by BitSight, a cybersecurity ratings company. "The PAM project at o9 Solutions – bringing in the CyberArk solutions and rolling them out in such a short time – has been a proud moment for me. It has been a major project and my key responsibility over the last year. I have managed to complete it successfully for the benefit of my company and our customers. But I think it is just the start because cybersecurity is an ongoing journey," concluded Prajapati.
KEY BENEFITS
Improves Security Stance Significantly
Enables Operational Efficiencies
Protects Data for Global, Fortune 500 Businesses
Enhances Visibility for Multiple Cloud Environments like AWS, Azure & Google
Understand the key components of an Identity Security strategy
Get a first-hand look at CyberArk solutions
Identify next steps in your Identity Security journey