LA SOCIETÀ
Il Leader globale nelle soluzioni per la sicurezza degli accessi privilegiati
INFORMAZIONI SU CYBERARK
CyberArk is the global leader in privileged access security, a critical layer of IT security to protect data, infrastructure and assets across the enterprise, in the cloud and throughout the DevOps pipeline. CyberArk delivers the industry's most complete solution to reduce risk created by privileged credentials and secrets. The company is trusted by the world's leading organizations, including more than 50 percent of the Fortune 500, to protect against external attackers and malicious insiders.
CyberArk pioneered the market and remains the leader in securing enterprises against cyber attacks that take cover behind insider privileges and attack critical enterprise assets. Today, only CyberArk is delivering a new category of targeted security solutions that help leaders stop reacting to cyber threats and get ahead of them, preventing attack escalation before irreparable business harm is done.
With offices and authorized partners worldwide, CyberArk is a vital security partner to more than 4,600 global businesses, including:
More than 50% of the Fortune 500
More than 30% of the Global 2000
CyberArk has offices in the U.S, Israel, U.K., Singapore, Australia, France, Germany, Italy, Japan, Netherlands, Spain and Turkey.
CYBERARK CEO - UDI MOKADY SULLA SICUREZZA DEGLI ACCESSI PRIVILEGIATI
Scopri di più su CyberArk dalle parole di Udi Mokady, Presidente e CEO, sulla sicurezza degli accessi privilegiati.
CYBERARK AMERICAS
60 Wells Avenue
Newton, MA 02459 USA
Tel: 1-888-808-9005
o (617) 965-1544
Fax: (617) 965-1644
CYBERARK ISRAEL
9 Hapsagot St. Park Ofer 2
P.O. Box 3143
Petach-Tikva 4951040, Israele
Tel: +972-3-918 0000
Fax: +972-3-924 0111
CYBERARK UK
CyberArk Software UK Limited.
1 Pear Place,
152-158 Waterloo Road,
Waterloo, London. Regno Unito SE1 8SB
+44 (0) 20 3728 7040
CYBERARK FRANCIA
Coeur Défense, Tour A – Nextdoor
110 Esplanade du Général de Gaulle
92 974 La Défense, Cedex – Francia
Tel : +33 (0)1 73 29 34 87
CYBERARK GERMANY (DACH) GMBH
Kennedydamm 24
40476 Duesseldorf, Germania
Tel: +49 21188271400
CYBERARK NETHERLANDS
Thomas R. Malthusstraat 1-3
1066 JR Amsterdam – Paesi Bassi
Tel: +31 20-2387595
CYBERARK ITALIA
Via Copernico, 38
20125 – Milano, Italia
Tel: +39 0287259262
CYBERARK TURKEY
Saray Mah Dr. Adnan
Buyukdeniz Caddesi No:4
Akkom Ofis Park 2. Blok Kat:10
Plaza Cubes
Umraniye, Istanbul – Turchia
Tel: +9 0216 250 35 41
CYBERARK AUSTRALIA
CyberArk Software (Australia) Pty Ltd
55 Clarence Street
Sydney NSW 2000, Australia
Ph. 1300 CYBARK (1300 292 275)
CYBERARK ASIA PACIFIC
3 Anson Road #24-02
Springleaf Tower
Singapore 079909
Tel: +65 6460 4250
CYBERARK JAPAN
CyberArk Software (Japan) K.K
Marunouchi Kitaguchi Building 9F,
1-6-5, Marunouchi, Chiyoda-ku,
Tokyo 100-0005, Giappone
Tel : +81-50-1745-0195
US REGIONAL SALES OFFICES IN:
Atlanta, GA
Houston, TX
Los Angeles, CA
Chicago, IL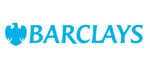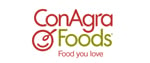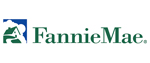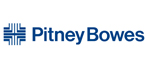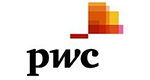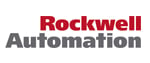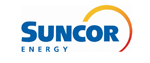 COME ACQUISTARE
CyberArk vende i propri prodotti e servizi direttamente o tramite una vasta rete di Partner di canale in tutto il mondo. Contattaci subito o accedi all'elenco dei Partner per trovare un rivenditore autorizzato o un Partner di canale nella tua zona.