COMPANY
The Global Leader in Privileged Access Management
ABOUT CYBERARK
CyberArk is the global leader in privileged access management, a critical layer of IT security to protect data, infrastructure and assets across the enterprise, in the cloud and throughout the DevOps pipeline. CyberArk delivers the industry's most complete solution to reduce the risk created by privileged credentials and secrets. The company is trusted by the world's leading organizations, including more than 50 percent of the Fortune 500, to protect against external attackers and malicious insiders.
CyberArk pioneered the market and remains the leader in securing enterprises against cyber attacks that take cover behind insider privileges to attack critical enterprise assets. Today, only CyberArk delivers a new category of targeted security solutions that help leaders stop reacting to cyber threats and get ahead of them, preventing attack escalation before irreparable business harm is done.
With offices and authorized partners worldwide, CyberArk is a vital security partner to more than 6,900 global businesses, including:
More than 50% of the Fortune 500
More than 35% of the Global 2000
CyberArk has offices in the U.S, Israel, U.K., Canada, France, Germany, Spain, Netherlands, Denmark, Italy (Milan and Rome), Australia, Turkey, Japan and India.
CYBERARK AMERICAS
60 Wells Avenue
Newton, MA 02459
Tel: 1-888-808-9005
or (617) 965-1544
Fax: (617) 965-1644
CYBERARK ISRAEL
9 Hapsagot St. Park Ofer 2
P.O. Box 3143
Petach-Tikva 4951040, Israel
Tel: +972-3-918 0000
Fax: +972-3-924 0111
CYBERARK UK
CyberArk Software UK Limited.
One Pear Place,
152-158 Waterloo Road,
London SE1 8BT, United Kingdom
+44 (0) 20 3728 7040
CYBERARK CANADA
Toronto – Brookfield Place
TD Canada Trust Tower, 161 Bay Street, 27th Floor, PO Box 508
Toronto, Ontario, M5J 2S1, Canada
CYBERARK FRANCE
Coeur Défense, Tour A – Nextdoor
110 Esplanade du Général de Gaulle
92 974 La Défense, Cedex – France
Contact : +33 (0)1 73 29 34 87
CYBERARK SOFTWARE (DACH) GMBH
Kennedydamm 24
40476 Duesseldorf, Germany
Tel: +49 21188271400
CYBERARK SPAIN
WeWork
Paseo de la Castellana 43, oficina 610
Madrid 28046
Spain
CYBERARK NETHERLANDS
Thomas R. Malthusstraat 1-3
1066 JR Amsterdam
Tel: +31 20-2387595
CYBERARK DENMARK
Lautruphøj 5-7
DK- 2750 Ballerup
Tel: +45 41 93 43 65
CYBERARK ITALY (MILAN)
Via Copernico, 38
20125 – Milano, Italy
Tel: +39 0287259262
CYBERARK ITALY (ROME)
Viale Luca Gaurico, 91/93
00143 – Roma, Italy
CYBERARK AUSTRALIA
CyberArk Software (Australia) Pty Ltd
55 Clarence Street
Sydney NSW 2000, Australia
Ph. 1300 CYBARK (1300 292 275)
CYBERARK ASIA PACIFIC
3 Anson Road #24-02
Springleaf Tower
Singapore 079909
Tel: +65 6460 4250
CYBERARK TURKEY
Plaza Cubes,
Barbaros Mahallesi , Kardelen Sokak Palladium Tower 2/1 34746
Atasehir  – ISTANBUL
Tel : +9 0216 687 06 06
CYBERARK JAPAN
8F Pacific Century Place
1-11-1 Marunouchi, Chiyoda-ku
Tokyo 100-6208, Japan
Tel : +81-50-1745-0195
CYBERARK INDIA
CyberArk Software (India) Private Ltd
3rd Floor, Sreshta Marvel,
P Janardhan Reddy Nagar,Gachibowli,
Telangana 500081, India
US REGIONAL OFFICES:
Atlanta, GA
Chicago, IL
Houston, TX
Los Angeles, CA
Murray, UT
Santa Clara, CA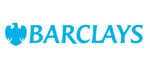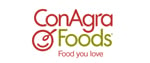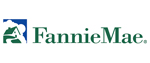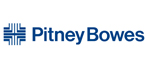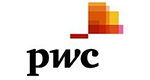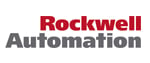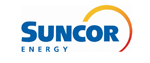 HOW TO BUY
CyberArk sells its products and services direct as well as through an extensive network of global channel partners. Contact us today or go to our partner directory to find an authorized reseller or channel partner in your area.