MEET CYBER INSURANCE REQUIREMENTS AND REDUCE RISK
Keep your premiums down and establish a strong security posture that meets the pre-audit requirements from cyber insurance providers.
THE RISE IN CYBER ATTACK PAYOUTS
Throughout 2020, there was an unprecedented surge in cyber and ransomware attacks. Payouts for these attacks have been extortionately high, where providers have undergone massive direct loss ratios for standalone policies1.
A handful of losses could wipe out the billions of dollars generated by cyber insurance companies.2 Cyber threats will persist and evolve, and organizations need to manage that risk.
Pre-Audit Evaluation
Cyber insurance providers are now requiring a more in-depth pre-audit evaluation.
Stronger Security
Increased demand for a stronger security posture – both controls as well as Incident Response plans.
Comply or Pay Up
Policy holders are required to comply with these changes or face high increases in premiums.
UNDERSTAND CYBER INSURANCE
REQUIREMENTS AND GET READY
If you're purchasing cyber insurance for the first time or headed into a renewal, watch this webcast to discover the top 5 risk mitigation controls required to obtain a cyber insurance policy.
Understand Cyber Insurance Requirements and Get Ready
Watch this on-demand webcast to learn the changes in cyber insurance underwriting and how they affect organizations just like yours. Understand focus areas and prerequisites for a cyber liability policy. Discover cyber security solutions to help address essential risk controls.
ACCELERATED TIME TO VALUE
The CyberArk Identity Security Platform delivers accelerated time-to-value through a comprehensive SaaS solution set, that addresses the core areas within cyber insurance pre-audit requirements.
Operationally efficient for IT teams
50%
Annual increase for cyber insurance coverage expected*
$412M
Ransomware payments by companies during 2020*
FOUNDATIONAL IDENTITY SECURITY SOLUTIONS
CyberArk secures privileged access to Tier0 systems throughout the IT estate, provides risk-based adaptive authentication to users, and delivers robust protection across all endpoints (i.e. workstations, servers and virtual machines).
LOW TOUCH. HIGH-RISK REDUCTION.
Onboard CyberArk Identity Security products and services quickly, easily and in a programmatic way that provides scalable risk reduction.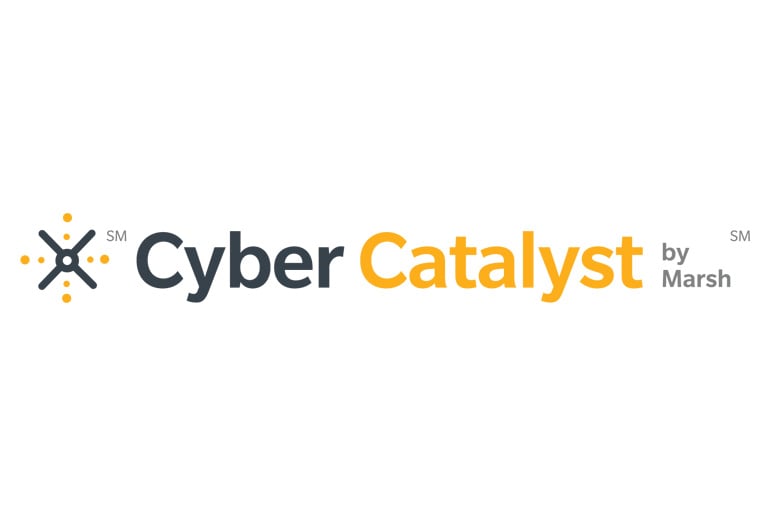 Cyber Catalyst by Marsh®
As one of the top vendors designated by the Cyber Catalyst by Marsh® program, CyberArk can help you implement foundational security controls. And do it quickly.
A NOTE FROM OUR CFO
"CyberArk's solutions not only help organizations prepare for the increased scrutiny from insurance providers but more importantly are proven to help mitigate the potential crippling damage and far-reaching costs from a cyber attack."
Josh Siegel, Chief Financial Officer, CyberArk
TALK TO AN EXPERT
Meet with an expert to see how CyberArk can quickly deploy the foundational solutions needed to satisfy cyber insurance requirements.
Meet new stringent pre-audit requirements
Reduce overall risk through Identity Security solutions
Save money and lower premium costs
Deploy quickly and easily