Single Sign-On
Simple, secure access to cloud, mobile and legacy apps with CyberArk Identity Single Sign-On.
Secure, frictionless Single-Sign-On access
Let your team focus on work rather than trying to remember passwords.
Adaptive access
Machine learning analyzes user activity, assigns risk and executes policies.
Remote work
Give users quick, reliable access – whether in the office or on the go.
App integrations
Seamlessly works with thousands of SaaS, mobile and custom apps.
SSO delivers smarter, not more complicated security.
Reduce risks and headaches.
Give users access to everything they need in one place
Increase productivity by reducing the need to keep logging in
Reduce IT burden with self-service password and account unlock tools
Eliminate risky behavior with secure and centralized credential storage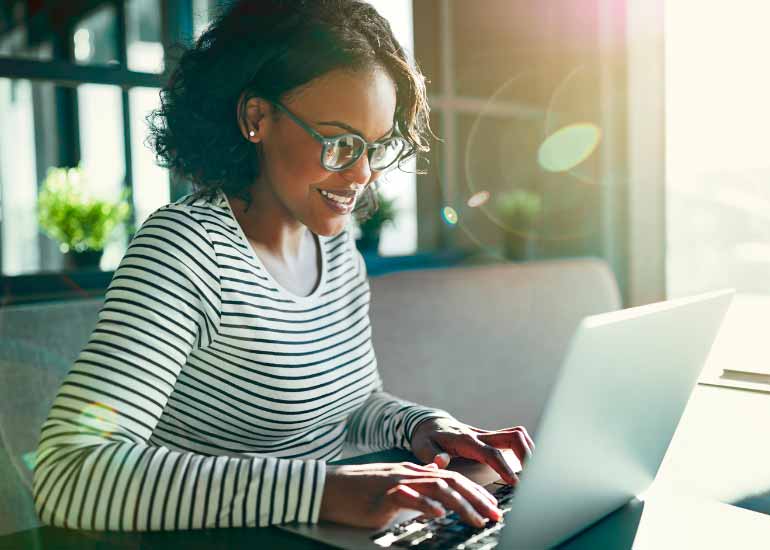 Security that never loses sight of the user experience
Single Sign-On secures access so you can move fearlessly forward.
Secure access with adaptive Single Sign-On
A secure and frictionless sign-in experience for both internal and external users that adjusts based on risk.
Identity security that knows you but doesn't slow you
Explore all the ways CyberArk gives you peace of mind to move fearlessly forward.
CyberArk Identity App Catalog
Basic web multi-factor authentication (MFA)
MFA using OATH tokens and security questions
MFA using a third-party RADIUS server
Custom Domain URLs (e.g. www.company.com/login)
Integrations to AD, LDAP, and Google Cloud Directory
CyberArk Identity mobile app
Self-service password update and reset for AD accounts
Self-service AD profile update
Self-service AD account unlock
Contextual access management
User behavior risk context
Basic web multi-factor authentication (MFA)
MFA using OATH tokens and security questions
MFA using a third-party RADIUS server
Custom Domain URLs (e.g. www.company.com/login)
Integrations to AD, LDAP, and Google Cloud Directory
CyberArk Identity mobile app
Self-service password update and reset for AD accounts
Self-service AD account unlock
Self-service AD profile update
Contextual access management
User behavior risk context
CyberArk Identity App Catalog
Basic web multi-factor authentication (MFA)
MFA using OATH tokens and security questions
MFA using a third-party RADIUS server
Custom Domain URLs (e.g. www.company.com/login)
Integrations to AD, LDAP, and Google Cloud Directory
CyberArk Identity mobile app
Self-service password update and reset for AD accounts
Self-service AD account unlock
Self-service AD profile update
Contextual access management
User behavior risk context
Empower users to work anywhere, anytime, from any device
Give a simpler experience for users to access all apps
Save IT time with self-service options for password resets and lockouts
Get rid of identity silos and security gaps