ADAPTIVE
MULTI-FACTOR AUTHENTICATION
Secure access to your entire organization with a broad range of secondary authentication methods with CyberArk Adaptive Multi-Factor Authentication (formerly Idaptive).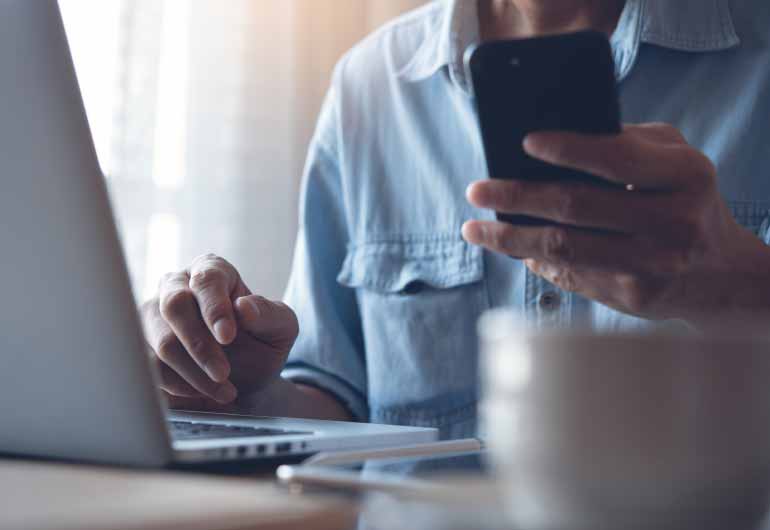 ADAPTIVE
MULTI-FACTOR AUTHENTICATION
ADAPTIVE MFA ADDS SECURITY WITH LESS HASSLE
Strengthen access controls with adaptive secondary authentication.
Secure Authentication
Eliminate reliance on passwords with a broad set of authentication factors.
Protect Everything
Secure your entire enterprise to reduce the risk of security breaches.
Simplify User Experience
Limit challenges to risky access requests based on context and behavior.
ADAPTIVE AUTHENTICATION
Use AI to intelligently assign risk to each access event.
Extra layer of protection
Device, network, and user behavior context
90%
of organizations employing contextually-aware automation can quantify reduced IT effort and costs.*
74%
reduction in unauthorized users accessing business apps when behavioral biometric authentication is adopted.*
THREATS KNOCK BUT NO ONE ANSWERS
Adaptive MFA provides added protection to keep attackers out.
DYNAMIC ACCESS POLICIES
Define when to challenge users with Adaptive MFA based on pre-defined conditions such as location, device, day of week, time of day and even risky user behavior.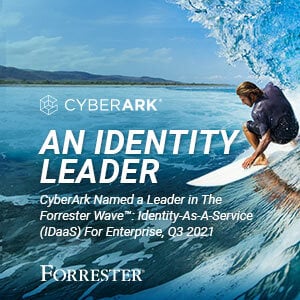 CyberArk named a leader in IDaaS
CyberArk has been named a Leader in The Forrester Wave™: Identity-As-A-Service (IDaaS) For Enterprise, Q3 2021.
IDENTITY SECURITY THAT KNOWS YOU BUT DOESN'T SLOW YOU
Explore all the ways CyberArk gives you peace of mind to move fearlessly forward.
Multi-factor Authentication
On-prem web app MFA (requires SSO and App Gateway add-on)
Integrations to AD, LDAP, and Google Cloud Directory
Physical FIDO U2F-based keys
OATH-based desktop authenticator
OATH-based mobile authenticator apps
Mobile push notifications
Contextual access management
User behavior risk context
Response orchestration and automation
Third-party threat ingestion
Multi-factor Authentication
On-prem web app MFA (requires SSO and App Gateway add-on)
Integrations to AD, LDAP, and Google Cloud Directory
Physical FIDO U2F-based keys
OATH-based desktop authenticator
OATH-based mobile authenticator apps
Mobile push notifications
Contextual access management
User behavior risk context
Response orchestration and automation
Third-party threat ingestion
Multi-factor Authentication
On-prem web app MFA (requires SSO and App Gateway add-on)
Integrations to AD, LDAP, and Google Cloud Directory
Physical FIDO U2F-based keys
OATH-based desktop authenticator
OATH-based mobile authenticator apps
Mobile push notifications
Contextual access management
User behavior risk context
Response orchestration and automation
Third-party threat ingestion
Add an additional layer of authentication
Reduce the risk of compromised credentials
Reduce friction for users with context-based risk scoring
*SOURCE: EMA, Contextual Awareness: Advancing Identity and Access Management to the Next Level of Security Effectiveness, Steve Brasen, March 2020