Privileged Access Manager
Keep your business and its most valuable assets secure. Preventing malicious account or credential access starts with comprehensive Privileged Access Management.
Privileged Access Manager
Mitigate risks, maximize productivity
Don't settle for less than the industry leader in Privileged Access Management (PAM).
Enable the digital business
Securely authenticate users with VPN-less access from a single web portal.
Outsmart the smartest attackers
Stay one step ahead of cyberattacks. And your competition.
Keep unauthorized users out
Detect and stop threats in real-time
Easily deploy PAM as-a-Service or host it in your own environment
79%
of enterprises have had an identity-related breach within the past two years.*
600%
increase in cybercrime activity since the COVID-19 Pandemic began.*
The best defense is good cybersecurity
Manage privileged access and minimize risk.
Deploy as SaaS or self-hosted
Implement and expand PAM with confidence. The CyberArk Blueprint has successfully secured thousands of customer environments and counting.
SaaS
Easily secure and manage privileged accounts, credentials and secrets with our PAM-as-a-service solution.
Automate upgrades and patches for reduced total cost of ownership
Secure, SOC 2 type 2 compliant services with a certified 99.95% SLA for uptime
Hands-on guidance with CyberArk jump start
Self-hosted
Protect, monitor and control privileged access, with on-site deployment.
Deploy in your datacenter, private or public cloud, to meet regulatory compliance or organizational needs
Confidently migrate to SaaS with the backing of CyberArk's proven expertise
Multi-region deployments fit to scale
Prevent credential exposure, isolate critical assets
Monitor and audit sessions for suspicious activity
Remediate risky behavior, automatically
Continuously manage and rotate credentials
Secure remote access to PAM
Frictionless and secure access to business resources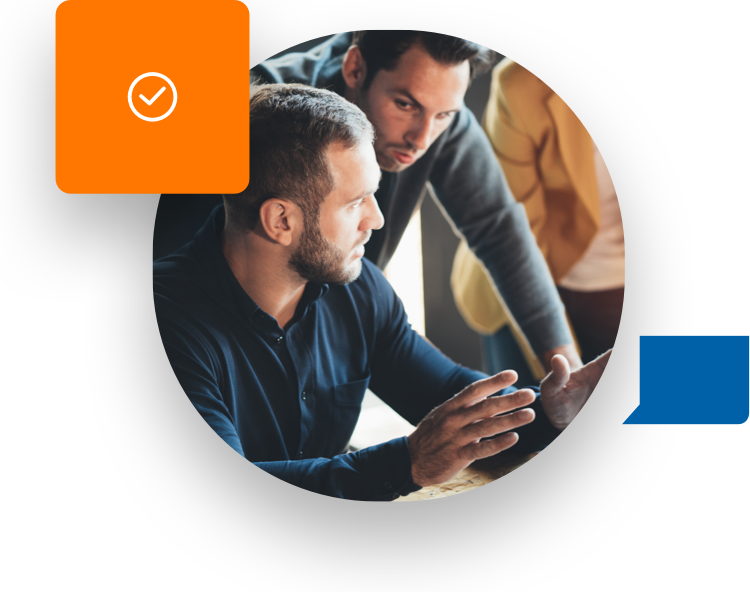 Register here for a personalized demo
*SOURCE: December, 2019. The State of Identity: How Security Teams are Addressing Risk
*SOURCE: IBM Security Cost of a Data Breach Report, 2020