WORKFORCE IDENTITY
Empower your workforce with simple and secure access to business resources with CyberArk Workforce Identity (formerly Idaptive).
GRANT ACCESS TO YOUR WORKFORCE. GIVE NOTHING TO ATTACKERS.
Your users need quick access to a variety of business resources. You need confidence it's them knocking – not an attacker. With CyberArk Workforce Identity, you can empower your workforce while keeping threats out.
Frictionless Sign On
Keep workers working, not logging in and out.
Adaptive Authentication
Make intelligent access decisions based on AI-powered analytics.
Secure Everywhere
Enable access across any device, anywhere at just the right time.
IDENTITY AND ACCESS MANAGEMENT THAT WORKS AS HARD AS YOUR WORKFORCE
Clear the path for your team to propel your business to new heights.
Adaptive Multi-Factor Authentication
Validate identities with strong AI-powered, risk aware and password-free authentication.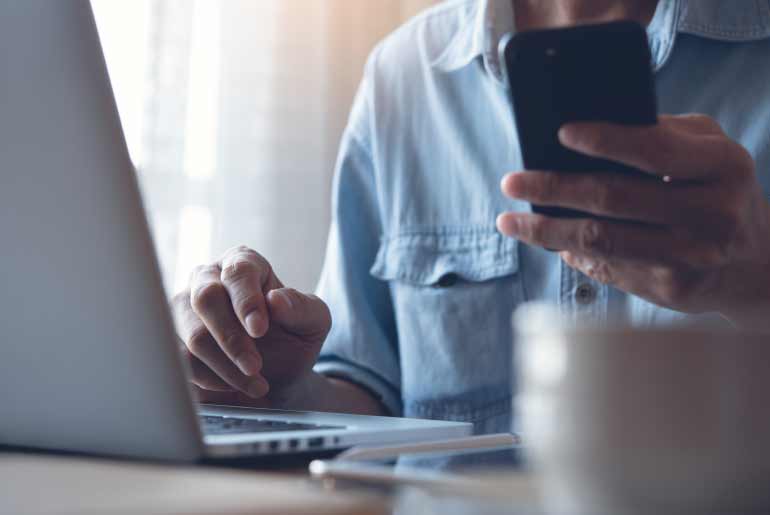 Lifecycle Management
Streamline management of application access requests, creation of app accounts, and termination of access.
Endpoint Authentication
Extend multi-factor authentication to endpoints to validate and authenticate devices.
App Gateway
Secure access to on-premises apps without using VPNs, making code changes, or deploying additional infrastructure.
User Behavior Analytics
Use this AI-powered analytics engine to monitor the context of access requests and generate actionable insights.
Secure Web Sessions
Record, audit, and protect end-user activity within web applications secured by CyberArk Identity.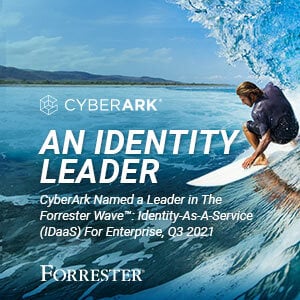 CyberArk named a leader in IDaaS
CyberArk has been named a Leader in The Forrester Wave™: Identity-As-A-Service (IDaaS) For Enterprise, Q3 2021.
SECURITY THAT WORKS FOR YOU
Here's just a few more ways we can help you move fearlessly forward in a digital world.
IDENTITY SECURITY THAT KNOWS YOU BUT DOESN'T SLOW YOU
Explore all the ways CyberArk gives you peace of mind to move fearlessly forward.
Empower your workforce with single sign-on
Authenticate with confidence using AI and user behavior analytics
Reduce IT burden with secure self-service tools
Eliminate the need for VPNs