The Missing Link is an ICT solution provider that is focused on servicing clients in the mid-market and, across a varying range of industry verticals. With a highly effective partner network we are able to satisfy the ICT needs of businesses.
Our team has worked on a wide range of projects – varying in size, complexity, scale and industry vertical. This real-world experience is as valuable as our technical expertise and understanding of emerging technologies – and it's all applied to create the best design and delivery to ensure a successful project.
We have established partnerships and certifications with Australia's leading ICT vendors and our Sales Consultants and Network Engineers are highly skilled and experienced in a wide range of solutions. Our clients always have the services of a leading specialist available to them; they may need an IT project manager one month, a specialist consultant in another, and urgent troubleshooting expert in another.
We can consult; structure a completely outsourced service and support partnership; or work with an in-house ICT resources to provide additional expertise for particular ICT solution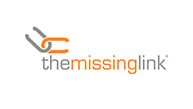 Australia
Type
Reseller
Learn More