IT District ist ein Dienstleister mit höchster Spezialisierung im Kontext von IT-Sicherheit und der Absicherung von Identitäten. Diese umfassen Menschen, Systeme, Cloud-Workloads wie auch die entsprechenden Prozesse.
Mit unserer Expertise in Beratung um Implementierung rund um die Themen PAM, Endpoint-Security, Conjur und Identity bieten wir weltweite Unterstützung in der Planung, der Umsetzung und im laufenden Betrieb. Und entwickeln auf die jeweiligen Bedürfnisse zugeschnittene, innovative Lösungen in unübertroffener Qualität.
IT District is a service provider with the highest level of specialisation in the context of IT security and securing identities. These include people, systems, cloud workloads as well as the corresponding processes.
With our expertise in consulting and implementation around the topics of PAM, Endpoint Security, Conjur and Identity, we offer global support in planning, implementation and ongoing operation. And we develop innovative solutions tailored to the respective needs in unsurpassed quality.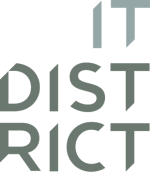 Type
Reseller
Learn More