PARTNER
J Group Consulting
As one of CyberArk's most certified partners in Australia, J Group Consulting epitomizes excellence in Identity & Access Management.
Specialising exclusively in the expansive suite of CyberArk products, our team boasts years of end-to-end expertise in design, implementation, and unwavering support.
Our extensive service offerings include:
Implement: Comprehensive CyberArk platform setup, from self-hosted to Privilege Cloud instances.
Upgrade & Migration: Seamless transitions, upgrades, and cloud migrations, ensuring state-of-the-art platform functionality.
Integrations: Tailored solutions ranging from session and password management to deep integrations with enterprise systems like ServiceNow and SailPoint.
Standards Development: Streamlined operations through our unique standards development services, tailored for expansive CyberArk implementations.
Onboarding: Efficient and secure integration of applications and systems with the CyberArk platform.
Metrics & Insights: Advanced reporting mechanisms delivering insights on platform consumption, compliance metrics, and audit controls.
Knowledge & Training: Empowering internal teams with in-depth CyberArk training programs.
Review & Audit: Comprehensive platform assessments for optimal health, compliance, and performance.
Automation: Efficient solutions from infrastructure builds to onboarding, ensuring a mature and streamlined CyberArk platform.
No challenge is too vast; no customer too small.
From start-ups to enterprise-level entities, our commitment remains unwavering: to deliver precision, care, and tangible results.
At J Group Consulting, our vision extends beyond mere services – we're on a mission to construct a secure digital world where individuals and businesses can truly thrive.
Partner with J Group Consulting and solidify your foothold in the digital identity domain.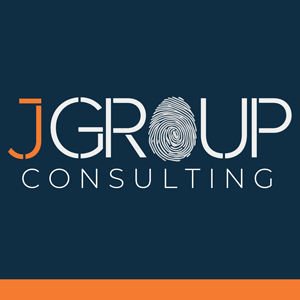 Australia
Type
Reseller
Learn More