CYBERARK GUIDED TOUR
Take the First Step to a Stronger Security Posture.
PRIVILEGED ACCESS MANAGEMENT: 101
The CyberArk Guided Tour provides a high-level introduction to the industry-leading CyberArk Privileged Access Security Solution, with standardized workflows for privileged users (e.g. System and Vault Administrators). The tour provides a very intuitive and self-guided experience with step-by-step processes that highlight specific features and functionalities that are foundational to the solution. After taking the tour, request a live demonstration for a deeper technical dive to address the specific use cases that are unique to your business.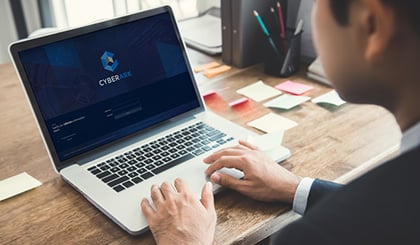 STANDARD SYSTEM
ADMINISTRATOR OPERATIONS
Navigate the Password Vault Web Access
portal to review the accounts feed, check out
privileged credentials and more!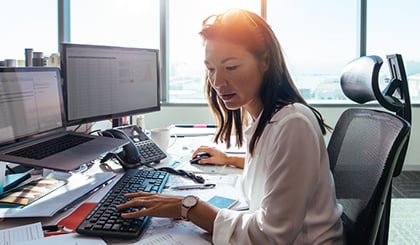 RESPOND TO
HIGH-RISK ACTIVITY
Perform high-risk privileged tasks, review the automated session suspension capabilities and more!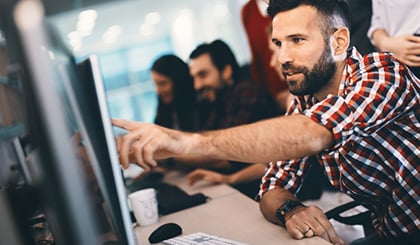 PRIVILEGED THREAT
DETECTION OVERVIEW
Review threat detection and alerting capabilities, view detailed auditing, assign risk scoring to privileged sessions and more!
PRODUCTS FEATURED IN THE CYBERARK GUIDED TOUR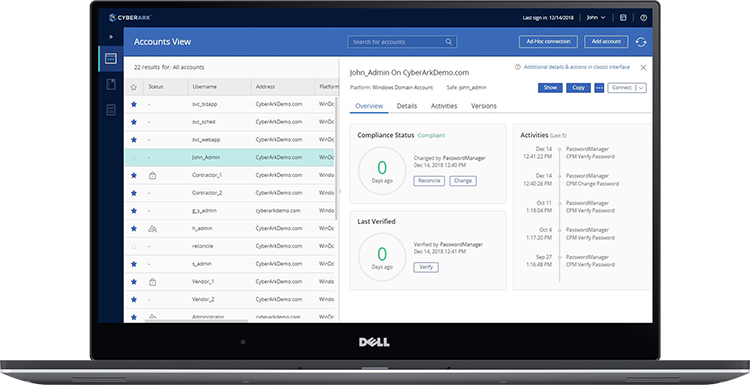 SECURE CREDENTIALS, ISOLATION AND
CONTROL, THREAT DETECTION AND RESPONSE
CORE PRIVILEGED ACCESS SECURITY
Enterprise
Password Vault
Privileged
Session Manager
Privileged
Threat Analytics
TRUSTED BY THE LEADING ENTERPRISES
CyberArk is the trusted leader in Privileged Access Management, with more than 50% of the Fortune 500 companies relying on our solutions to protect their most critical and high-value assets.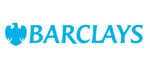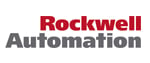 TERMS AND CONDITIONS
Please note that CyberArk Software Ltd. does not collect or store any user data provided to or generated by the CyberArk Guided Tour.
View Terms and Conditions for more details.