APPLICATION ACCESS MANAGER
Secrets Management for Applications, Tools, Containers and DevOps
BENEFITS
Control, manage and audit non-human privileged access for applications, tools, containers and DevOps.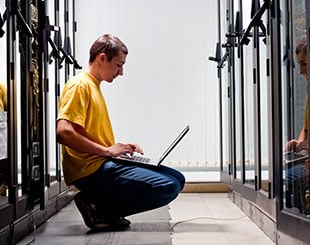 FOR SECURITY TEAMS
Eliminate embedded application credentials and consistently manage and monitor privileged access for applications across on-premises, hybrid and multi-cloud environments.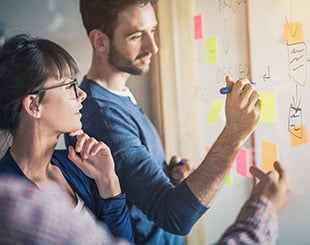 FOR OPERATIONS
Improve IT operational efficiency by automating the management and rotation of application credentials for applications running at scale.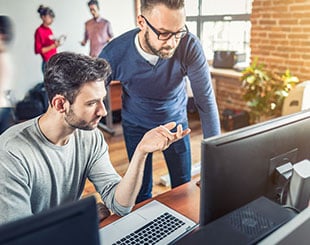 FOR DEVELOPERS
Simplify securing applications without impacting velocity. Use Open Source solutions to simplify and accelerate usage.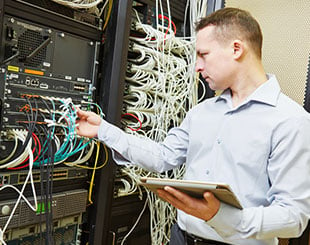 FOR COMPLIANCE & AUDIT
Enforce internal and regulatory requirements for managing and monitoring application credentials. Generate detailed audit trails.
The new approach really improves our ability to manage privileged accounts.
Mike Brannon – Senior Manager of Information
Systems at National Gypsum
CASE STUDY
National Gypsum relies on CyberArk Privileged Access Security Solution
KEY FEATURES – APPLICATION ACCESS MANAGER
Secure and manage credentials for applications, scripts, configuration files, DevOps environments and other non-human identities.
COMPREHENSIVE
SECRETS MANAGEMENT
Secure all credentials and secrets used by non-human users. Eliminate hard-coded credentials in applications. Rotate credentials based on policy.
ROBUST
AUTHORIZATION AND AUDIT
Authenticate applications and containers using native application attributes and role-based access controls. Record key events with tamper-resistant audit.
ENTERPRISE SCALE
AND AVAILABILITY
Meet stringent enterprise resiliency, scalability, and performance requirements with distributed, high-availability architecture.
EXTENSIVE
INTEGRATIONS LIBRARY
Accelerate deployment with validated integrations, including commercial off-the-shelf applications, Robotic Process Automation tools, CI/CD toolchains, PaaS platforms, and AD/LDAP.
CYBERARK
SOLUTION PORTFOLIO
Leverage other CyberArk solutions to enable consistent management of human and non-human credentials across the enterprise.
POWERFUL DEVELOPER
TOOLS AND APIS
Make it easier for applications and other non-human identities to securely access resources. Offer developers multiple options, including APIs, environmental variables and Secretless Broker capability.
MARKETPLACE
Extend secure privileged access across your entire enterprise with integrations from CyberArk and our partners.