CYBERARK APPLICATION IDENTITY MANAGER
Eliminate Embedded Application Credentials in Lower Velocity Environments
BENEFITS
Protect critical business systems by eliminating hard-coded credentials from applications, scripts, configuration files and code.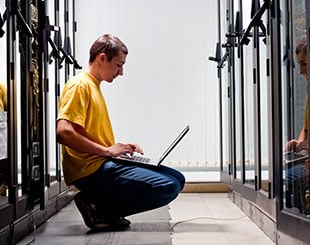 FOR SECURITY
Secure passwords and other credentials used by applications and scripts by eliminating embedded credentials. Rotate and manage credentials based on policy. Report and track activity.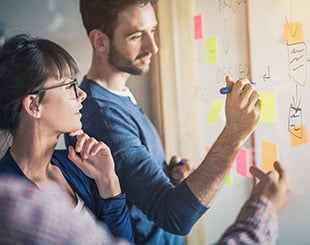 FOR OPERATIONS
Automate the management and rotation of application credentials to reduce the IT operational resources required to secure application passwords and SSH keys.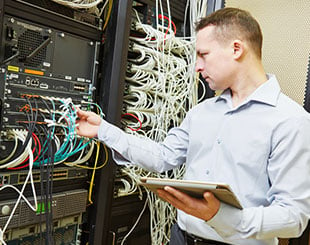 FOR AUDIT
Enforce internal and regulatory requirements for regularly replacing application passwords and SSH keys. Securely monitor privileged access by applications, and generate detailed reports and audit trail.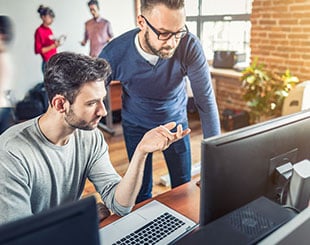 FOR DEVELOPERS
Easily replace embedded credentials with API calls so as to address security requirements. Once a hardcoded password is replaced with an API call, passwords aresecured and managed automatically.
The new approach really improves our ability to manage privileged accounts.
Mike Brannon – Senior Manager of Information
Systems at National Gypsum
CASE STUDY
National Gypsum relies on CyberArk Privileged Access Security Solution
KEY FEATURES
Secure and manage passwords and other credentials for applications, scripts, configuration files and other non-human users
ELIMINATE HARD-CODED
CREDENTIALS
Make embedded passwords and credentials inaccessible to attackers and malicious users by eliminating them from scripts, application code, and configuration files. Remove SSH keys from servers.
SECURELY STORE AND ROTATE
APPLICATION CREDENTIALS
Store application credentials and automatically rotate based on policies without impacting application performance.
AUTHENTICATE
APPLICATIONS
Use application characteristics to ensure only authorized applications can access the requested credentials — including path, hash signature, and OS user.
DELIVER ENTERPRISE SCALE
AND AVAILABILITY
Deliver high performance. Offer flexible and enterprise scale deployment options, including agent and agentless.
LEVERAGE EXTENSIVE
PARTNER INTEGRATIONS
Offer validated integrations with leading development platforms, and with existing security systems including AD/LDAP and SIEM
MARKETPLACE
Extend secure privileged access across your entire enterprise with integrations from CyberArk and our partners.