CORE PRIVILEGED ACCESS SECURITY
Secure and Protect Privileged Account Credentials Everywhere.
FOR SECURITY
Secure and protect all privileged access and account credentials, monitor and record all privileged activity, analyze and detect high-risk behavior.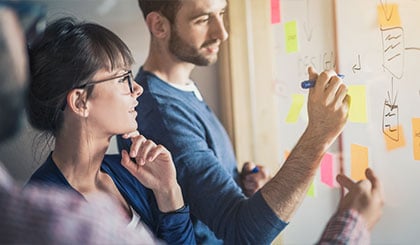 FOR OPERATIONS
Balance security and compliance requirements with operational and end-user needs with a 'security up front' approach.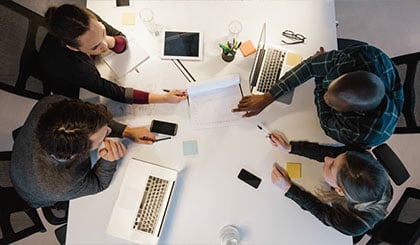 FOR COMPLIANCE
Meet both internal policies and regulatory compliance with full, detailed reporting and a searchable audit trail.
We evaluated other solutions, but we chose CyberArk as the best to meet our cyber security needs. We like the whole concept of CyberArk's platform and the ability to centralize and securely manage credentials. CyberArk also provides SSH key management - a capability that was critical for us.
Marcos Henrique Igutti – Information Security Officer at FS
CASE STUDY
FS relies on CyberArk Privileged Access Security Solution
KEY FEATURES
Secure and manage passwords and other credentials for applications, scripts, configuration files and other non-human users.
CREDENTIAL PROTECTION
AND MANAGEMENT
Discover, secure and protect privileged credentials across the enterprise.
SESSION ISOLATION
AND MONITORING
Isolate, monitor and control all privileged session activity.
THREAT DETECTION
AND RESPONSE
Discover, secure and protect privileged credentials across the enterprise.
END-TO-END
SERVER PROTECTION
Enforce least privilege on critical
*NIX and Windows servers.
DOMAIN CONTROLLER
PROTECTION
Lock down domain controllers with in-progress Kerberos attack detection.
FLEXIBLE DEPLOYMENT OPTIONS
CYBERARK PRIVILEGED ACCESS
SECURITY OVERVIEW
CyberArk's Privileged Account Security Solution provides a multi-layered security solution that includes privileged password management, session recording, least privilege enforcement and privileged data analytics to help organizations defend against advanced persistent threats and insider threats.
READY TO GET STARTED?
Act now. Take the CyberArk Guided Tour to see why CyberArk is the #1 Leader in Privileged Access Security.