CORE PRIVILEGED ACCESS SECURITY
Secure and Protect Privileged Accounts and Credentials. Everywhere.
BENEFITS
The Core Privileged Access Security Solution unifies Enterprise Password Vault, Privileged Session Manager and Privileged Threat Analytics to protect an organization's most critical assets.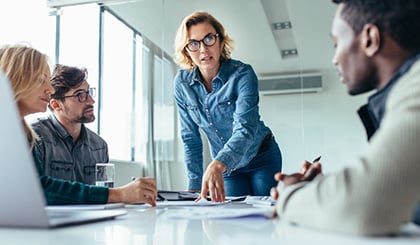 FOR SECURITY
Secure, rotate and manage privileged credentials to reduce risk. Monitor and record all privileged access activity. Automate prevention and remediation of high-risk activities.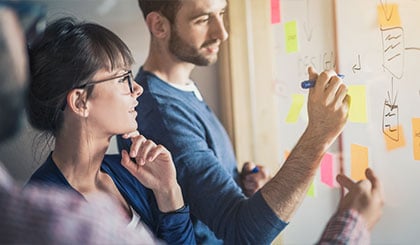 FOR OPERATIONS
Streamline administrator and end user workflow, including just-in-time access. Easy and comprehensive integration across the technology stack and support for automation via REST APIs.
FOR AUDIT
End-to-end reporting with full, detailed audit trail of privileged activity across complex and hybrid environments. Improve and prioritize audit review cycle times based on risk.
We evaluated other solutions, but we chose CyberArk as the best to meet our cyber security needs. We like the whole concept of CyberArk's platform and the ability to centralize and securely manage credentials. CyberArk also provides SSH key management - a capability that was critical for us.
Marcos Henrique Igutti – Information Security Officer at FS
CASE STUDY
FS relies on CyberArk Privileged Access Security Solution
STANDARD CORE PAS
Risk-based credential protection and session management to prevent and mitigate attacks involving privileged access.
ADVANCED CORE PAS
Advanced modules are fully integrated into the Standard Core Privileged Access Security Solution to provide a comprehensive solution for security, audit and IT teams across on-premises, hybrid and cloud environments.
Centrally manage and enforce granular access controls. Establish super-user accountability on both Windows and *NIX servers and centralize the audit trail of all privileged access activity across server environments.
For *NIX
In many organizations, IT administrators, application developers, database administrators and others have permanent, continuous and anonymous superuser privileges. While some level of privileged access to business critical systems and data is required, many users have far more privileges than needed for their day-to-day tasks.
Least Privilege Server Protection for *NIX enables organizations to centrally manage and enforce granular access controls and establish superuser accountability, provide a full audit trail and recording of all privileged access activity on Unix/Linux systems.
For Windows
Privileged Windows servers accounts are a common target for hackers and cyber criminals. Internal and external attackers can exploit privileged server accounts to gain access to critical business systems, disrupt service or steal confidential information.
Least Privilege Server Protection for Windows enables organizations to enforce granular least privilege policies for IT administrators, efficiently segregate duties on Windows servers and tightly manage and control which applications are permitted to run on Windows servers to protecting against malware and ransomware.
Continuously monitor the network and detect in-progress Kerberos attacks, including Golden Ticket and Pass-the-Hash, and block suspected credential theft and harvesting attempts on domain controllers.
Advanced attacker are in search of domain administrator privileges given the unrestricted level of access and control these credentials provide throughout the IT landscape. These powerful accounts permit attackers to manipulate the most sensitive assets in the network – Domain Controllers (and Active Directory) – completely hidden from view of other users and outside the purview of security solutions designed to prevent such attacks. The Domain Controller Protection Solution enables organizations to protect domain controllers' local credential stores (e.g. LSASS, NTDS.dit, and LSA) and can detect malicious activity in real time. The solution enforces credential boundaries for domain administrators without adding unnecessary complexity, cost and burden to end users, and simultaneously enables security teams to respond effectively with a detailed account of each security event on domain controllers.
Alero provides secure and quick remote vendor access to CyberArk Core Privileged Access Security. No VPNs, agents or passwords needed.
FLEXIBLE DEPLOYMENT OPTIONS
Deploy CyberArk in a variety of ways to match business needs and preferences. Select from a variety of deployment options based on control and flexibility.
ON-PREMISES
CLOUD
SaaS
CYBERARK PRIVILEGED ACCESS
SECURITY OVERVIEW
The CyberArk Core Privileged Access Security Solution provides organizations with the ability to take a risk-based approach to credential and session management. Enforce least privilege principles and lock down domain controllers to defend against both internal and advanced persistent threats.
READY TO GET STARTED?
Act now. Take the CyberArk Guided Tour to see why CyberArk is the #1 Leader in Privileged Access Security.