CYBERARK® PRIVILEGE CLOUD™
Privileged Access Management as a Service from the #1 Leader.
CAPABILITIES
CyberArk Privilege Cloud is a SaaS solution that provides a simplified path to securely store, rotate and isolate credentials (for both human and non-human users), monitor sessions, and quickly deliver scalable risk reduction to the business.
WATCH THIS QUICK INTRO VIDEO FOR:
Why PAM needs to be at the top of every
organization's to-do list
How CyberArk, the #1 leader in PAM has the
industry's leading PAM as a Service offering
WATCH THIS SHORT DEMO VIDEO AND SEE HOW TO:
Easily deploy PAM as a Service
Quickly deliver scalable risk reduction to your
organization
CyberArk PAM as a Service provides an enterprise-grade, centralized approach that works well for us.
Bassam Alqassar – Vice President Information Systems and
Technology, Princess House
CASE STUDY
Princess House Prioritizes PAM as a Service to Reduce Risk
and Protect Customer Data – Fast
ARCHITECTED FOR THE MODERN ENTERPRISE
CyberArk Privilege Cloud leverages leading automation technologies to enable your teams to protect your business as it grows. With local datacenters in Virginia, London, Frankfurt, Sydney, Tokyo and Montreal to ensure global support and reach.
SAAS FROM THE MARKET LEADER
Leverage the extensive experience of CyberArk in both privileged access management and SaaS to quickly secure your ever-evolving business.

FOR BEST ENTERPRISE SECURITY SOLUTION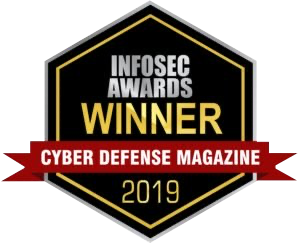 FOR PRIVILEGED ACCOUNT SECURITY