IDENTITY SECURITY CALLS FOR LEADERSHIP ACROSS CATEGORIES
Don't just manage identities. Secure them. CyberArk delivers the most comprehensive Identity Security Platform, enabling unparalleled protection for all identities — human and machine — across devices, in cloud and hybrid environments.
CyberArk is the only vendor positioned as a Leader in both 2022 Gartner® Magic Quadrant™ reports for PAM and Access Management
See why only CyberArk is a named a Leader in both categories.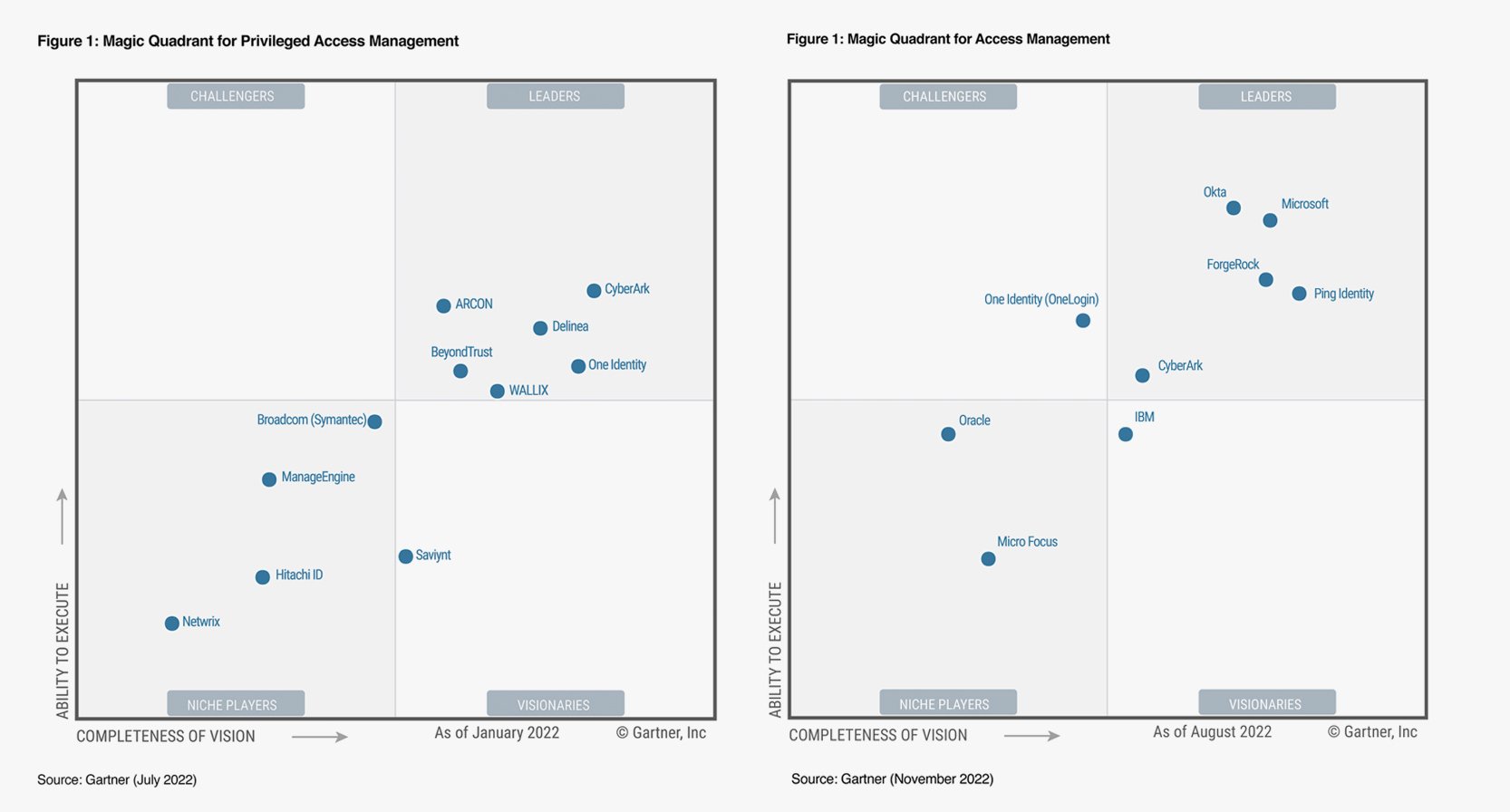 TRUSTED BY MORE THAN 7,500 ORGANIZATIONS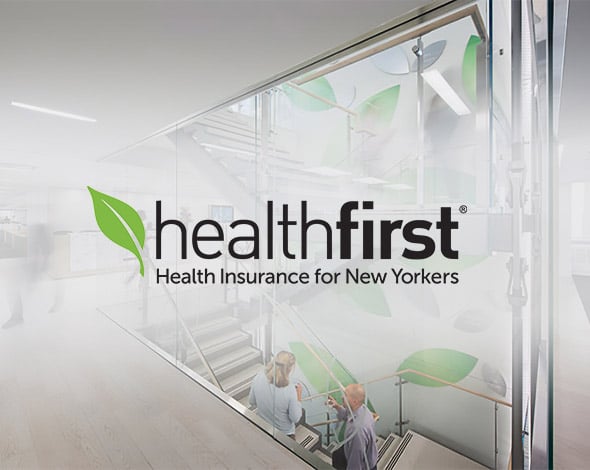 "If we can control identity, we can stop most modern attacks. And if you control identity, then you control every perimeter, application, container – effectively every part of the environment. That is what I call true Zero Trust and that is why we use CyberArk. This is what helps me sleep at night."
Brian Miller, CISO, Healthfirst
"CyberArk has established itself as a leader in Identity Security. CyberArk helps companies protect their highest-value information assets, infrastructure, identities, and applications."
KuppingerCole Analysts AG, "Leadership Compass: Passwordless Authentication," October 4, 2022 by Alejandro Leal
AS IDENTITIES PROLIFERATE, SO DO SECURITY CHALLENGES
A 2022 survey of 1,500 security professionals* across the globe reveals that the challenges of securing identities is growing exponentially.
Infrastructure Is Fragmented
have two security teams — one for on-premises and one for cloud.
Identities Continue to Multiply
expect identities across the organization to more than double every year.
Automation Is Key
find it difficult to automate across hybrid environments with legacy and cloud native tools.
Unified Approach Is Preferred
prefer to adopt unified controls from fewer vendors.
IDENTITY SECURITY REQUIRES A HOLISTIC APPROACH, CENTERED ON PRIVILEGE CONTROLS
Centered on intelligent privilege controls, Identity Security seamlessly secures human and machine identities accessing applications, infrastructure, and data, and flexibly automates the identity lifecycle — all with a unified approach. Identity Security enables Zero Trust by enforcing least privilege with continuous identity threat detection and protection.
CYBERARK IDENTITY SECURITY PLATFORM
Put Identity Security first without putting productivity second. Leverage the power of CyberArk's industry leading Identity Security Platform.
Managing and securing identities
Protecting all identities — human and machine — across all devices, in cloud and hybrid environments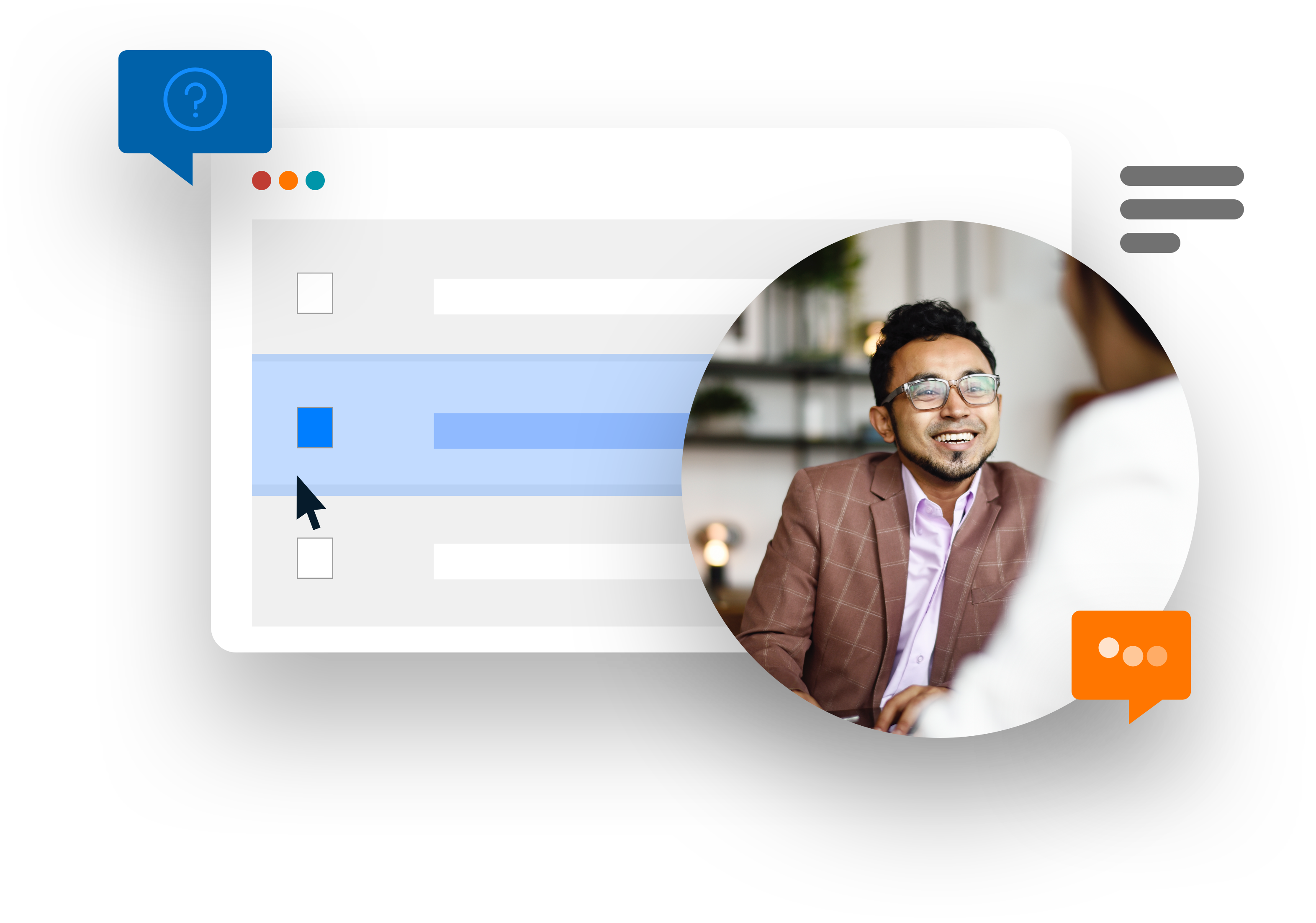 * CyberArk sponsored ESG Identity Security Maturity Model Survey 2022 (N=1500 | 16 countries | 4 regions)