ENDPOINT PRIVILEGE MANAGER
Implement Least Privilege, Application Control and Credential Theft Protection at Scale.
BENEFITS
Reduce the risk of attacks using compromised privileged account credentials
FOR SECURITY
Implement least privilege to ensure users operate with only the permissions they need while enhancing malware detection (including ransomware detection) and containment of threats.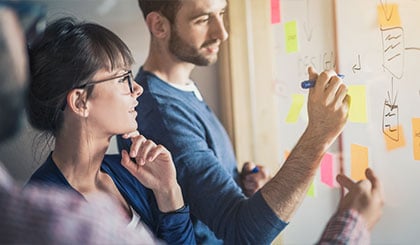 FOR OPERATIONS
Balance security and compliance requirements with operational and end-user needs using a 'security up front' approach that benefits from application controls that yield endpoint stability.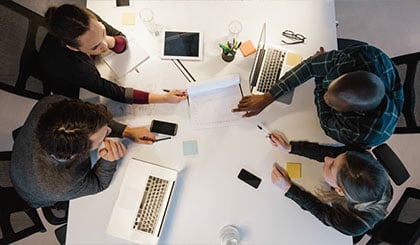 FOR COMPLIANCE
Meet both internal policies and regulatory compliance with full, detailed reporting and a searchable audit trail on permission elevations and policy decisions.
SECURING PRIVILEGE AND CONTAINING
ATTACKS ON THE ENDPOINT
Enforcing privilege security on the endpoint is a fundamental part of your security program, but doing so could impact user and helpdesk productivity. This short video demonstrates how CyberArk Endpoint Privilege Manager helps remove this barrier, adding a critical protection layer to strengthen your existing endpoint security and allowing you to contain attacks at the endpoint.
KEY FEATURES
Lock down privilege on the endpoint and contain attacks early in their lifecycle.
PRIVILEGE MANAGEMENT
Remove local admin rights from business users to reduce the attack surface and mitigate critical vulnerabilities
Elevate privilege on-demand for authorized applications
Segregate admin duties on Windows Servers to isolate privilege by need
APPLICATION CONTROL
Automatically block malicious applications from running
Greylist unknown applications to run in restricted mode
Protect against the unknown using the Application Risk Analysis service
CREDENTIAL THEFT PROTECTION
Detect and block suspected credential theft attempts
Protect OS, Browser and file cache credential stores
Contain attacker to the endpoint and limit lateral movement
We needed to critically address three security requirements from a global perspective: least privilege, patch management and application control; CyberArk covers two of these for us very nicely...having CyberArk Endpoint Privilege Manager takes away most of the guesswork for the 'can I install, should I install this, is this ok?' kind of questions and it allows us to have a more secure environment.
Laura Melton – Senior Information Technology Associate, College of Architecture, Texas A&M University
THE ENDPOINT SECURITY PUZZLE
Where does Privilege Management fit in?
TRADITIONAL EPP (AV/EDR/NGAV)
Attempts to detect and block execution based on signature or behavior
APPLICATION CONTROL
Attempts to detect and block execution based on signature or behavior
CREDENTIAL THEFT PROTECTION
Attempts to detect and block execution based on signature or behavior
MARKETPLACE
Extend secure privileged access across your entire enterprise with integrations from CyberArk and our partners.