ENDPOINT PRIVILEGE MANAGER
Implement Least Privilege, Credential Theft Protections and Application Control at Scale.
BENEFITS
Reduce the risk of unmanaged admin access on endpoints.
SECURING PRIVILEGE AND CONTAINING ATTACKS ON THE ENDPOINT
Enforcing privilege security on the endpoint is a fundamental part of your security program, but doing so can impact user and helpdesk productivity. This short video demonstrates how CyberArk Endpoint Privilege Manager helps remove this barrier, adding a critical protection layer to strengthen your existing endpoint security and allowing you to contain attacks at the endpoint.
FEATURES: ENDPOINT PRIVILEGE MANAGER
Lock down privilege on the endpoint and prevent lateral movement.
SEE WHAT OUR CUSTOMERS HAVE TO SAY
We needed to critically address three security requirements from a global perspective: least privilege, patch management and application control; CyberArk covers two of these for us very nicely...having CyberArk Endpoint Privilege Manager takes away most of the guesswork for the 'can I install, should I install this, is this ok?' kind of questions and it allows us to have a more secure environment.
Laura Melton – Senior Information Technology Associate, College of Architecture, Texas A&M University
THE ENDPOINT SECURITY PUZZLE
Where does Privilege Management fit in?
ENDPOINT DETECTION & RESPONSE
Detect and respond to advanced active attacks on endpoints.
ANTIVIRUS/NGAV
Prevent malware infection using a variety of techniques.
PRIVILEGE MANAGEMENT
Manage local administrator rights while maintaining user productivity.
APPLICATION PATCHING
Apply application updates to address security issues.
OS PATCHING
Provides OS level security bug fixes.
MARKETPLACE
Extend secure privileged access across your entire enterprise with integrations from CyberArk and our partners.
SAAS FROM THE MARKET LEADER
Leverage the extensive experience of CyberArk in both privileged access management and SaaS to quickly secure your ever-evolving business.

FOR BEST ENTERPRISE SECURITY SOLUTION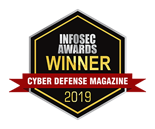 FOR PRIVILEGED ACCOUNT SECURITY