CYBERARK ALERO
Securely and Quickly Connect Remote Vendors to CyberArk
NO VPNS. NO AGENTS. NO PASSWORDS.
CyberArk® Alero™ combines Zero Trust access, biometric multi-factor authentication and just-in-time provisioning into one SaaS-based solution. Alero ensures that remote vendors only access what they need by fully integrating with CyberArk Core Privileged Access Security for full audit, recording and remediation capabilities. Alero is designed to provide fast, easy and secure privileged access to remote vendors who need access to critical internal systems. By not requiring VPNs, agents or passwords, Alero removes operational overhead for administrators and makes organizations more secure.
ENABLE SECURE REMOTE VENDOR ACCESS TO CYBERARK
Alero is available for download on iOS and Android smart phones. It can be quickly and easily deployed for all remote vendors who require privileged access to critical systems within CyberArk Core Privileged Access Security.
BENEFITS
Fast and secure access to CyberArk for remote vendors.
Strike the perfect combination of strong security and ease of operation.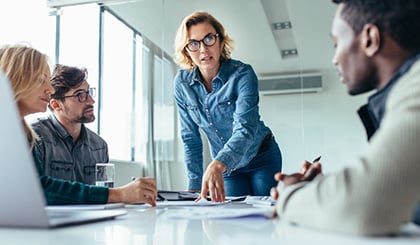 FOR SECURITY
Introduces a more secure solution than traditional token-based or VPN approaches. Integrates with CyberArk Core Privileged Access Security to provide an additional layer of security.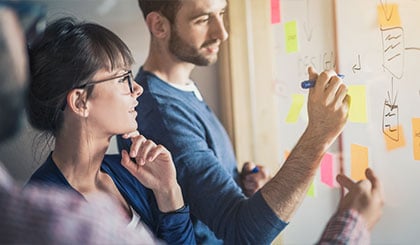 FOR OPERATIONS
Removes operational overhead associated with managing VPNs, agents and passwords. Simplifies the provisioning process for third party just-in-time access.
FOR REMOTE VENDORS
Provides a faster and easier way to access CyberArk. Enables cloud-based, biometric authentication without connecting external workstations to the network.
FAST FACTS
In August 2019, CyberArk conducted a survey with IT and security decision makers from enterprise organizations to learn more about third party access and their current ability to reduce this risk.
Of organizations rely on third party vendors to access critical internal systems.
Of organizations rank risk from third party access as one of their Top 10 security risks.
Of organizations felt they could do better, or were dissatisfied with their ability to secure third party access.
KEY FEATURES
Ensure strong security and operational ease of use for remote vendors who need access to CyberArk Core Privileged Access Security. No VPNs, agents or passwords needed.