EXECUTIVE BRIEFING PROGRAM
Meet with our team of executives and subject matter experts to shape your unique Identity Security strategy.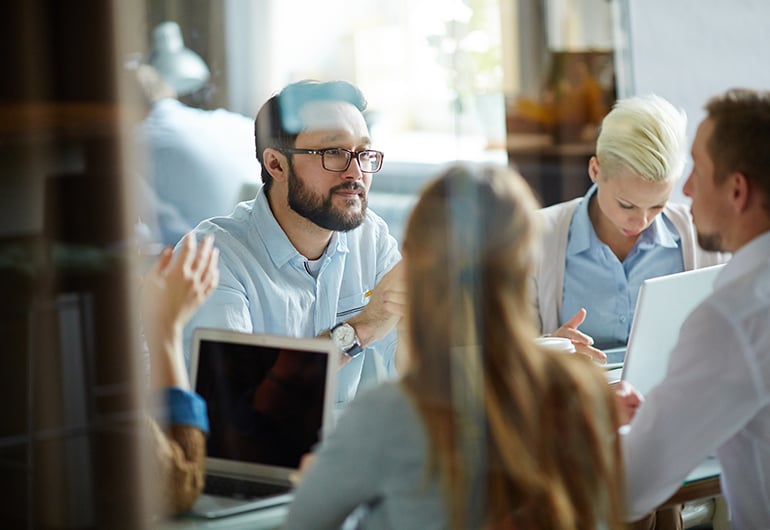 AUGMENT YOUR IDENTITY SECURITY STRATEGY
Visit one of our Executive Briefing Centers to learn how Identity Security fits into your broader cybersecurity goals and to see how CyberArk's market-leading solutions help mitigate cyber risk and confidently enable the digital business.
Get a Front-Row Seat to Security Innovation
Learn the latest and upcoming innovations and products to determine how they benefit your strategy
Transform your Relationship with CyberArk
Engage with CyberArk Executives to learn more about our vision, share yours and transform your relationship with CyberArk from vendor to partner
Gain Actionable Insights from the Experts
Discuss your business needs, challenges and goals with subject matter experts to accelerate risk reduction and increase productivity
WHAT TO EXPECT FROM YOUR EXECUTIVE BRIEFING
Engage one-on-one with our executives and experts in meaningful discussions to drive success for your organization.
CHOOSE YOUR EXECUTIVE BRIEFING VENUE
We provide virtual and in-person Executive Briefings globally.
In-Person Executive Briefing
Join us for a day of interactive discussions at one of our briefing centers for a personalized and exclusive experience.
Tailored agenda based on your goals, needs, and challenges and have deeper dive discussions on your interests
Briefing centers located in Boston or Tel Aviv
Relationship building and collaboration opportunities with our executives and experts
Virtual Executive Briefing
Easily and conveniently connect with CyberArk executives and experts.
Engaging discussions based on your unique business goals
Dive deeper into customized agenda topics based on your interests
Relationship building and collaboration opportunities with key stakeholders
REQUEST YOUR EXECUTIVE BRIEFING TODAY
Complete the form in the right column to request your briefing
Provide a sentence or two about the objectives you would like to achieve in your executive briefing
Our team will follow up with you shortly to schedule your briefing!