ENDPOINT PRIVILEGE MANAGER
Implement Least Privilege, Credential Theft Protections and Application Control at Scale.
BENEFITS
Reduce the risk of unmanaged admin access on endpoints.
SECURING PRIVILEGE AND CONTAINING ATTACKS ON THE ENDPOINT
Enforcing privilege security on the endpoint is a fundamental part of your security program, but doing so can impact user and helpdesk productivity. This short video demonstrates how CyberArk Endpoint Privilege Manager helps remove this barrier, adding a critical protection layer to strengthen your existing endpoint security and allowing you to contain attacks at the endpoint.
FEATURES: ENDPOINT PRIVILEGE MANAGER
Lock down privilege on the endpoint and prevent lateral movement.
Strike the balance between security and productivity by removing and managing local admin rights on Windows and Mac systems. Prevent lateral movement by enforcing Application Control.
Endpoint Privilege Manager is designed to prevent attacks that start at the endpoint by removing local admin rights while at the same time keeping end users productive. Just-in-time elevation and access can be provided on a by-request basis for a predefined period with a full audit of the privileged activities.
Application Control reduces configuration drift on endpoints with minimal impact toend-users. IT operations and security teams can allow approved applications to run while restricting the unapproved ones. Unknown applications can run in 'Restricted Mode,' which prevents them from accessing corporate resources, sensitive data, or the Internet. For additional analysis, these applications can be sent to Endpoint Privilege Manager's cloud-based application analysis service, which leverages data feeds from Checkpoint, FireEye, Palo Alto Network, and others.
Endpoint Privilege Manager protects against unknown threats that take advantage of unmanaged local admin access. In addition, it adds another layer of security while reducing help desk calls from end-users.
Stop Ransomware with a solution that has been proven to be 100% effective. And prevent attacks with credential theft and privileged deception capabilities for Windows workstations and servers.
Ransomware penetrates organizations in multiple ways, so fighting it requires more than a single layer of security. Endpoint Privilege Manager provides the ability to detect ransomware with certainty and respond before the attack can cause damage. Based on testing by CyberArk Labs, the removal of local administrator rights combined with application control was 100 percent effective in preventing ransomware from encrypting files.
In addition, Endpoint Privilege Manager's advanced credential theft capabilities for Windows systems helps organizations detect and block attempted theft of Windows credentials and those stored by popular web browsers and file cache credential stores.
Privilege Deception enables defenders to quickly detect and proactively shut down in-progress attacks by placing deception components, such as local admin deceptive accounts or fake passwords lure, directly in the attack path for Windows workstations and server.
Endpoint Privilege Manager breaks the attack chain at the initial point of entry by stopping Ransomware, mitigate the exploitation of privileged credentials, and reduce dwell time.
Integrate seamlessly with your existing security and IT management solutions to provide the best protection for your workforce — secure, easy, robust.
Existing CyberArk Core Privileged Access Security and Privilege Cloud customers can leverage Endpoint Privilege Manager's loosely connected devices capability to vault and rotate passwords for workstations that connect infrequently to the corporate network, which is becoming increasingly more common with the push to remote work.
Endpoint Privilege Manager also has pre-built integrations with over eight security vendors, including threat intelligence feeds, asset data, and other indicators of endpoint security health.
Integrations are also available with additional security vendors via the CyberArk Marketplace. For example, Endpoint Privilege Manager's integration with Palo Alto WildFire offers the ability to analyze suspicious files by using cloud-based malware detection to identify unknown threats and produce a report about the file contents, including details of potentially malicious behavior. Endpoint Privilege Manager also integrates with Forescout, to provide out-of-the-box functionality to identify if Endpoint Privilege Manager has been installed or not or to start a disabled agent.
Organizations can also leverage Endpoint Privilege Manager's advanced REST API capabilities to integrate with IT and help desk systems such as ServiceNow.
Explore our existing plug-ins, product add-ons, and other integrations at the CyberArk's marketplace.
SEE WHAT OUR CUSTOMERS HAVE TO SAY
We needed to critically address three security requirements from a global perspective: least privilege, patch management and application control; CyberArk covers two of these for us very nicely...having CyberArk Endpoint Privilege Manager takes away most of the guesswork for the 'can I install, should I install this, is this ok?' kind of questions and it allows us to have a more secure environment.
Laura Melton – Senior Information Technology Associate, College of Architecture, Texas A&M University
THE ENDPOINT SECURITY PUZZLE
Where does Privilege Management fit in?
ENDPOINT DETECTION & RESPONSE
Detect and respond to advanced active attacks on endpoints.
ANTIVIRUS/NGAV
Prevent malware infection using a variety of techniques.
PRIVILEGE MANAGEMENT
Manage local administrator rights while maintaining user productivity.
APPLICATION PATCHING
Apply application updates to address security issues.
OS PATCHING
Provides OS level security bug fixes.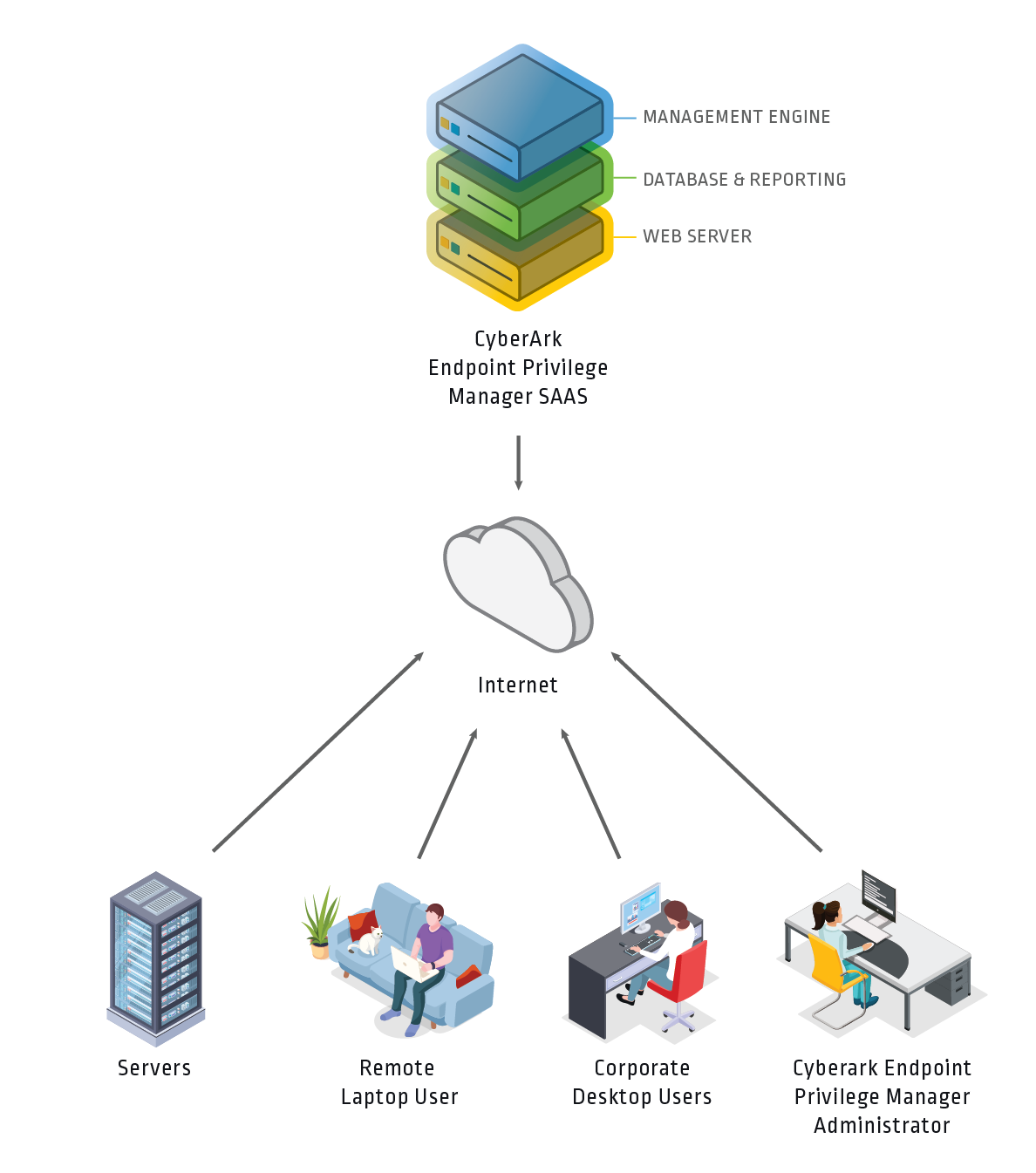 MARKETPLACE
Extend secure privileged access across your entire enterprise with integrations from CyberArk and our partners.
SAAS FROM THE MARKET LEADER
Leverage the extensive experience of CyberArk in both privileged access management and SaaS to quickly secure your ever-evolving business.

FOR BEST ENTERPRISE SECURITY SOLUTION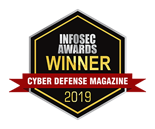 FOR PRIVILEGED ACCOUNT SECURITY