CYBERARK PRIVILEGED SESSION MANAGER
Isolate, Monitor and Control All Privileged Access Activity
BENEFITS
Prevent unauthorized access and irreversible damage to critical resources.
FOR SECURITY
Disrupt advanced attacks and deliver real-time monitoring and analysis of all privileged session activity.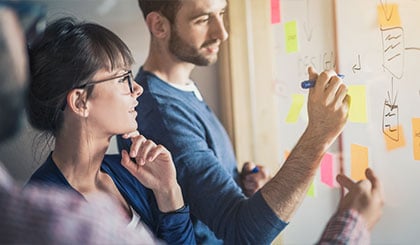 FOR OPERATIONS
Supports out-of-the-box integration with enterprise platforms providing broad coverage across the environment.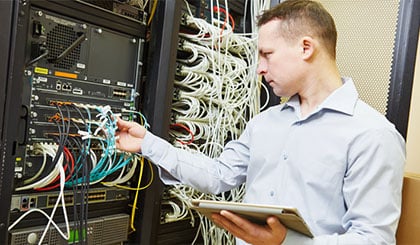 FOR AUDIT
Simplify audits by creating fully searchable detailed audit logs and video recordings with session review based on risk-level.
CyberArk Privileged Access Security really is a great, all-round solution - not only does it manage, secure and monitor our privileged accounts, it also allows us to maintain compliance with a number of regulations, such as Sarbanes Oxley, which is hugely beneficial to us.
Karon Davis – Global Security Privileged Access Manager at BT
CASE STUDY
BT relies on CyberArk Privileged Access Security Solution
KEY FEATURES
A central access control point into critical systems with real-time monitoring and recording
ISOLATE
CRITICAL SYSTEMS
Separates endpoints from critical target systems to prevent lateral movement and the spread of malware.
MONITOR AND RECORD
PRIVILEGED SESSIONS
Real-time monitoring enables security teams to track user activity and detect suspicious events in real-time.
RISK-BASED
SESSION REVIEW
Enable security teams and auditors to prioritize the review of recorded and active sessions based on risk assessment.
AUTOMATE
PRIVILEGED TASKS
Manage and automate privileged tasks and commands in both *NIX and Windows environments.
NATIVE AND
TRANSPARENT ACCESS
Native access to cloud (IaaS and PaaS) platforms and SaaS applications, Windows clients and command line SSH device connectivity.
DEMONSTRATE
COMPLIANCE
Address regulatory requirements that mandate the proactive monitoring and recording of privileged sessions.
MARKETPLACE
Extend secure privileged access across your entire enterprise with integrations from CyberArk and our partners.
READY TO GET STARTED?
Act now. Take the CyberArk Guided Tour to see why CyberArk is the #1 Leader in Privileged Access Security.