"KEEPING THE BIZ IN BUSINESS, SECURING MY CRITICAL APPLICATIONS"
Consistent Security Controls On-Premises and in the Cloud
KEEPING THE BIZ IN BUSINESS, SECURING MY CRITICAL APPLICATIONS
Consistent Security Controls On-Premises and in the Cloud
MAKE SECURING BUSINESS CRITICAL APPS A PRIORITY
The digital transformation of the enterprise has dramatically increased the challenge of protecting business-critical applications. CyberArk is the #1 provider in privileged access management, a critical layer of IT security that protects business critical apps and their sensitive data - on premises, in the cloud and on endpoints. Choose from the options below to learn how CyberArk can aid you in your efforts to protect your organizations most prized possessions.
FOR SECURITY
Secure and protect all privileged access and account credentials, monitor and record all privileged activity, analyze and detect high-risk behavior.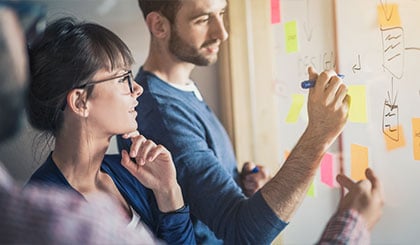 FOR OPERATIONS
Balance security and compliance requirements with operational and end-user needs with a 'security up front' approach.
FOR BUSINESS
Prevent a regulatory nightmare by securing business critical applications and the data they manage.