BLOG POST
Looking Ahead: The 2016 Data Breach Forecast
December 22, 2015 | DevOps | joanna mastrocola
As we develop our business plans for the New Year, it is important to take a look at the most recent industry predictions in order to determine our key focus for the months ahead. Experian recently released its 2016 Data Breach Industry Forecast, outlining the developing data breach trends and urging enterprise leaders to craft security plans according to the predicted risks.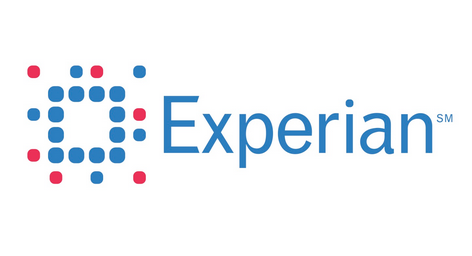 It is no shock that healthcare was at the top of the list for industries at heightened risk of cyberattacks in 2016. Experian says that "91% of all health organizations reported at least one data breach over the past few years". The healthcare industry deals with some of our most sensitive information. As there are more digital medical records and information transmitted due to new wearable technologies, there are even more places for hackers to find vulnerabilities and access sensitive information. These new developments, as well as the implementation of the Affordable Care Act, which has put more people in the system than ever before, means that there is an increased likelihood of cyberattacks. Medical records are some of the most valuable on the black market and are far more lucrative than credit card information for hackers, so it is no surprise that there is a predicted increase in breaches over the next year.
The forecast also cautions that businesses can't solely focus on outsider threats. Breaches are often the result of employee negligence and mishandling of data. Therefore, it is vital to have systems in place to monitor employee activity.
Although many businesses now accept the EMV Chip cards, the technology has yet to be enabled in every store. Many small (and big) businesses do not take chip cards. Additionally, these new cards, while much more secure, do not make payment breaches impossible. Enterprises can't rely solely on the EMV technology to keep information safe and must remain vigilant in properly securing payment information.  Since these cards are much harder to hack than traditional credit cards, there will likely be a focus on hacking online transactions where physical cards are not present.
Over 60 countries are creating tools for computer espionage attacks, and 29 countries now have formal units dedicated to cyber efforts. It is predicted that there will be an increase in cybercrime, specifically in incidents focused on exposing both corporate and government secrets as well as activities to disrupt military operations. These attacks, although focused one revealing specific information, will most likely also expose the personal information of millions of people. Although the OPM breach was likely done to target specific records, even unintended people were affected. According to Experian, the U.S. Director of National Intelligence has ranked "cybercrime as the No. 1 National threat, ahead of terrorism, espionage, and weapons of mass destruction".
Hacktivism is also expected to make a comeback in 2016. Since many cyber criminals are motivated by ideological instead of monetary gains, institutions with polarizing opinions should be prepared. These types of attacks are aimed to ruin the reputation of the business and are often very difficult to resolve. Therefore, it is very important for businesses to make sure they are properly secured, in order to avoid, or at least mitigate, some of the damage.
2016 seems to be another year filled with cybercrime. However, these predictions are not set in stone. If businesses properly protect themselves they can avoid headlining the nightly news because of a data breach. With the proper secrets management solutions in place, sensitive data can remain untouched, and enterprises can save themselves millions of dollars and headaches.