Public sector advisory board
Providing insights into the cybersecurity challenges and technology needs of modern government
A global perspective on cybersecurity in the public sector
From modernizing legacy systems to taking advantage of innovative technologies like the Internet of Things and machine learning, local, state, and federal government agencies are rethinking and redefining how work gets done and constituents are served. Securing and protecting complex initiatives and on-going operations is key to introducing new services, meeting regulatory requirements, and ensuring public confidence and trust.
The CyberArk Public Sector Advisory board (PSAB) is comprised of leaders committed to furthering understanding of the unique cybersecurity needs of governments, agencies and departments as they strive to become more efficient and better connected to their citizens. Members advise CyberArk on cybersecurity challenges and the technology demands driving modern government around the globe.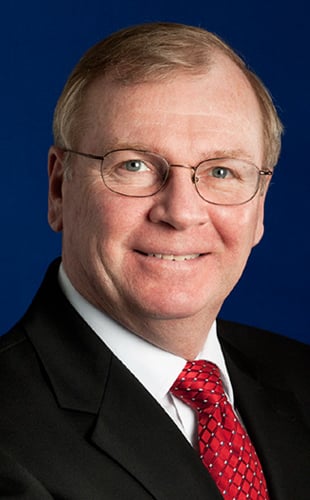 Mike Brown
President, Spinnaker Security LLC
Michael Brown, Rear Admiral, United States Navy (Retired) is the Founder and President, Spinnaker Security LLC, a cybersecurity consulting business focused on understanding, identifying and mitigating business risks associated with cybersecurity. Additionally, Brown brings executive leadership, including crisis management, from both public and private sector experiences. Just prior to this position, he was President, RSA Federal LLC and Vice President/General Manager Global Public Sector of RSA Security LLC. Responsibilities also included RSA Information Technology, Security and Enterprise Risk Management portfolios. RSA is part of Dell Technologies and formerly of EMC.
Brown joined RSA after a career of more than 31 years in the United States Navy. During his career, he had significant leadership positions within the Departments of Defense and Homeland Security regarding cybersecurity. Brown's last position on active duty was as the Director, Cybersecurity Coordination for DHS where he was responsible for increasing interdepartmental collaboration in strategic planning for the Nation's cybersecurity, mutual support for cybersecurity capabilities development, and synchronization of current operational cybersecurity mission activities for the Departments of Defense and Homeland Security. He also served as DHS Deputy Assistant Secretary, Cybersecurity and Communications, Acting Assistant Secretary, Cybersecurity and Communications and as the Assistant Deputy Director Joint Interagency Task Force for the Office of the Director of National Intelligence.
Brown's naval career included numerous staff, afloat and joint positions. He also had various leadership positions, including command of the Naval Information Warfare Activity.
A graduate of the United States Naval Academy with a Bachelor of Science in Mathematics, he also has a Master of Science in Systems Engineering (Electronic Warfare) from the Naval Postgraduate School, a Master of Arts in National and Strategic Studies from the Naval War College and was a designated Acquisition Professional.
Lieutenant General Bruce T. Crawford
Former Army Chief Information Officer (CIO)/G-6
Lieutenant General (Retired) Crawford is an inspired, results-oriented thought leader of character with over thirty-four years of leadership, executive management, national & international security, enterprise information technology (IT) and cybersecurity experience. As the Army's Chief Information Officer (CIO) and senior IT official, he served as the principal enterprise IT and cybersecurity policy advisor to the Secretary of the Army and the Army Chief of Staff. LTG (Retired) Crawford's duties and responsibilities also included execution and oversight of the Army's $12.B IT annual IT budget, the Army's data and cloud migrations and delivery of IT capabilities from the tactical edge to the enterprise at 288 locations in 143 countries world-wide.
A native of Columbia, South Carolina, LTG (Retired) Crawford was commissioned through South Carolina State University's Reserve Officer Training Corps (ROTC) program on May 28, 1986, after graduating as a Distinguished Military Graduate with a Bachelor of Science in Electrical Engineering.
During his 34 years of service, LTG (Retired) Crawford has served in a variety of operational and strategic leadership positions in every major theater of operations, that includes Europe, The Pacific and Southwest Asia. He also holds a Master of Science in Administration from Central Michigan University, and a Master of Science in National Resource Strategy from the National Defense University.
Other executive assignments include oversight of the Army's IT & Software Sustainment Materiel enterprise as Commanding General, U.S. Army Communications-Electronics Command (CECOM) and Installation Commander of 21,000 employees at Aberdeen Proving Ground, Aberdeen, Maryland; J6, Director of Cyber/CIO U.S. European Command; CIO and Commanding General, 5th Theater Signal Command (U.S. Army Europe), Wiesbaden, Germany; Director of the Initiatives Group for the Chief of Staff of the Army, Pentagon, Washington D.C.
LTG Crawford's awards and decorations include the Black Engineer of the Year Association's (BEYA) 2020 Black Engineer of the Year, the Distinguished Service Medal, the Defense Superior Service Medal, the Legion of Merit, and the Bronze Star Medal. LTG Crawford is authorized to wear the Army Combat Action Badge, the Master Parachutist Badge, the Ranger Tab, the Joint Chiefs of Staff Identification Badge, and the Army Staff Identification Badge.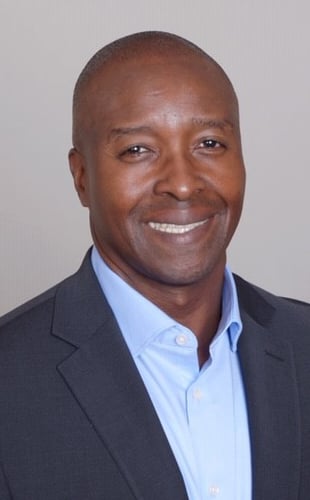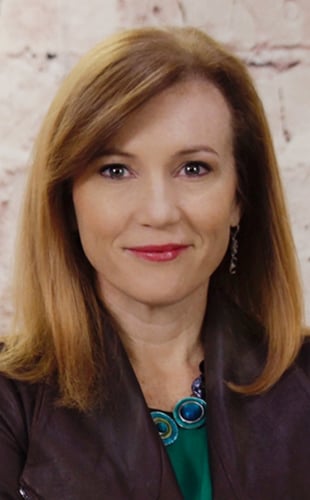 Theresa Payton
First Female White House CIO, Leading Cybersecurity Expert, and 2019 Woman Cybersecurity Leader of the Year
Named one of the "Top 25 Most Influential People in Security" by Security Magazine, Payton was also featured in the book 100 Fascinating Women Fighting Cybercrime and honored as the 2019 Woman Cybersecurity Leader of the Year. She was awarded the FBI Director's award for her efforts in fighting cybercrime. She is the author of several publications on cybersecurity, including her new book, Manipulated: Inside the Cyberwar to Hijack Elections and Distort the Truth, released late Spring 2020 and becoming the #1 Hottest new release in Elections and Security on Amazon.
Payton is sought out by media news outlets to explain complex security issues and help viewers understand how to protect their privacy. She has been a frequent guest on The Today Show, Good Morning America, The BBC, Fox Business, and Fox News and has been featured on CBS News, CNN, NBC News, and MSNBC, as well as Canadian and Irish news outlets. She also starred on the reality TV series Hunted, where real people attempted to drop off the grid while highly trained investigators (including Payton) "hunted" to catch them.
She identifies emerging trends and techniques to help audiences combat cyber threats, from the impact of the Internet of Things to securing Big Data. Payton is the cybersecurity expert that organizations turn to for discreet help during data breaches and to improve IT systems and strategies. She made history as the first female to serve as White House Chief Information Officer and currently helps organizations in both the public and private sectors protect their most valuable resources.
Managing cybersecurity risk is what Payton knows and does best. Before overseeing IT operations as CIO for President George W. Bush and his administration, she held executive roles in banking technology for two of the country's top financial institutions. After serving in the White House, she founded Fortalice Solutions, a world-class cybersecurity consulting firm ranked on the Global Security 500 list, named to the 150 hottest global security companies, and Top 10 hottest security companies to watch the summer of 2020.
She graduated from the McIntire school with her M.S. in MIS 1990 and spent 16 years in the financial services industry running large, global teams and delivering cutting edge technology to banking customers. She, her husband, three kids, and 2 rescue Great Pyrnees live in Charlotte, NC.