CYBERARK ENTERPRISE PASSWORD VAULT
Secure, Rotate and Control Access to Privileged Account Credentials.
BENEFITS
Reduce the risk from attacks that use compromised privileged account credentials.
FOR SECURITY TEAMS
Secure and protect all privileged account passwords and SSH keys in a highly-secure central repository to prevent the loss, theft or unauthorized sharing of these credentials.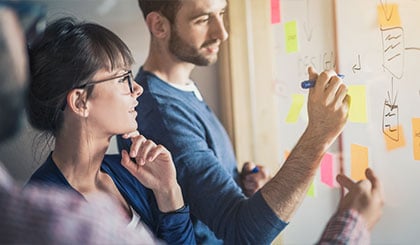 FOR OPERATIONS
Build 'security up front' and simplify the management of privilege through
comprehensive automation controls.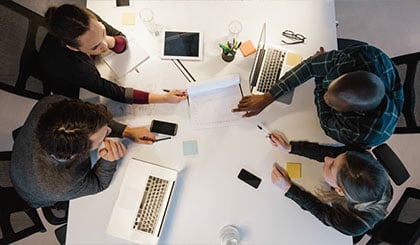 FOR COMPLIANCE
Enforce role-based access controls. Require users to "check out" credentials. Generate full and detailed reporting and audit trail to demonstrate compliance.
We're now able to manage almost five times the number of accounts we originally stored since deploying CyberArk.
Alexa Glynn – Manager Security Integration & tooling Global at Rabobank International
CASE STUDY
Rabobank relies on CyberArk Privileged Access Security Solution
KEY FEATURES
Centrally manage privileged account identities in a single location and prevent unauthorized access to critical systems.
GRANULAR PRIVILEGED
ACCESS CONTROLS
Prevent unauthorized users from accessing privileged account credentials and ensure authorized users have the necessary access for legitimate business purposes
CENTRALIZED
SECURE STORAGE
Protect privileged account credentials used in on-premises, hybrid and cloud environments, as well as throughout the DevOps pipeline
DETAILED
AUDIT REPORTING
Provide security and audit teams with a clear view of which individual users accessed which privileged or shared accounts, when and why
AUTOMATIC
CREDENTIAL ROTATION
Update and synchronize privileged account passwords and SSH keys at regular intervals or on-demand, based on policy
END-TO-END
AUTOMATION
Enable users to automate and simplify privileged account management tasks via REST APIs such as account workflow, onboarding rules, permissions granting and more
MARKETPLACE
Extend secure privileged access across your entire enterprise with integrations from CyberArk and our partners.
READY TO GET STARTED?
Act now. Take the CyberArk Guided Tour to see why CyberArk is the #1 Leader in Privileged Access Security.