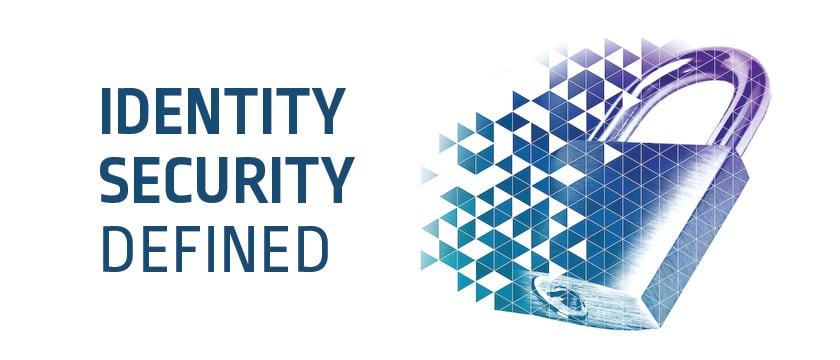 As consumers, we've come to expect our digital experiences to be easy, fast, intuitive and highly personalized. To meet these increasing demands and gain competitive advantage, companies have doubled down on cloud-based technologies and services in recent years. This unstoppable inertia accelerated tenfold in 2020, when virtually every aspect of our lives changed, from the ways we work and learn, to the ways we buy products and services, to the way we interact with one another.
Now, to quote a recent Accenture report, "an experience renaissance is afoot," and as organizations focus more than ever on delivering exceptional end-user experiences, digital transformation has taken hold. This rapid innovation – coupled with the technical intricacies of supporting distributed workforces – has caused the number, types and interconnectedness of identities to multiply across business applications and cloud workloads, dissolving physical and network security barriers that once clearly delineated the "good guys" from the bad ones.
All Roads Lead to Identity
While several years ago only small groups of users (mostly IT admins) were considered privileged, in today's environment, any identity – whether customer, remote worker, third-party vendor, device or application – can become privileged under certain conditions, creating an attack path to an organization's most valuable assets.
Just a few examples of these new dimensions to the threat landscape include the extreme danger posed by cloud console access, excessive cloud entitlements and embedded DevOps and applications secrets. Attackers fully recognize the opportunity: an IDSA study found 79% of enterprises have experienced an identity-related breach within the last two years. And like so many others, the recent SolarWinds digital supply chain attack involved the compromise of identity and manipulation of privileged access.
In the face of these modern threats, it's clear that identity has become the new security battleground and that an "assume breach" mentality, based on the principles of Zero Trust, is absolutely critical. But while cyber attacks are inevitable, negative business impact is not.
Identity Security to Move Fearlessly Forward
Today, we introduced new Identity Security offerings that complement the CyberArk Identity Security portfolio and demonstrate continued innovations that deliver on our vision.
While we're excited about this powerful new suite of subscriptions, programs and tools, we thought it'd be helpful to take a step back and explain exactly what we mean by "Identity Security."
The CyberArk Identity Security approach is centered on privileged access management and focuses on securing individual identities – human or machine – throughout the cycle of accessing critical assets.
This means authenticating that identity accurately, authorizing that identity with the proper permissions and providing access for that identity to privileged assets in a structured manner – all in a way that can be audited (or accounted for) to ensure the entire process is sound. With CyberArk Identity Security, organizations can secure access across any device, anywhere, at just the right time – so they don't have to choose between security and productivity.
Now, you might be asking, "How is that different than Zero Trust?"
Zero Trust is not a solution or technology but rather an approach to security based on the principle of "never trust, always verify." This approach ensures every user's identity is verified, their devices are validated, and their access is intelligently limited to just what they need – and taken away when they don't. As the embodiment of this model, Identity Security offers a set of technologies that are foundational to achieving Zero Trust.
The most complete and flexible set of Identity Security capabilities
At CyberArk, security is in our DNA, and as the pioneer and leader of the Privileged Access Management market, we are uniquely positioned to address the fast-changing nature of privilege and help organizations embrace a risk-based strategy for defending against identity-based attacks.
Our AI-powered approach eliminates friction and risky habits that stem from repetitively requesting re-authentication every time a user attempts to access a system – balancing the requirements of strong security with the desire to provide an excellent end user experience. We do this by using real-time intelligence and analytics to separate the good from the bad and grant only what's needed, just in time. Potential threats are contained, neutralized and remediated before they do harm.
Beyond strong identity assurance, we infuse organizations with the confidence and agility they need to accelerate transformation initiatives, so they can deliver exceptional experiences that drive customer loyalty and measurable business impact.
A Roadmap for Identity Security Success
Identity Security offers organizations the peace of mind that their most critical assets are protected. But getting started can be half the battle.
Founded on best practices gained through years of hands-on customer engagements and cutting-edge research from the CyberArk Labs team, the CyberArk Blueprint is a best practice framework for Identity Security success. Whether you're focused on securing access to on-premises infrastructure, agile software development methods or new digital transformation projects right now, tap into the Blueprint as you chart your course.