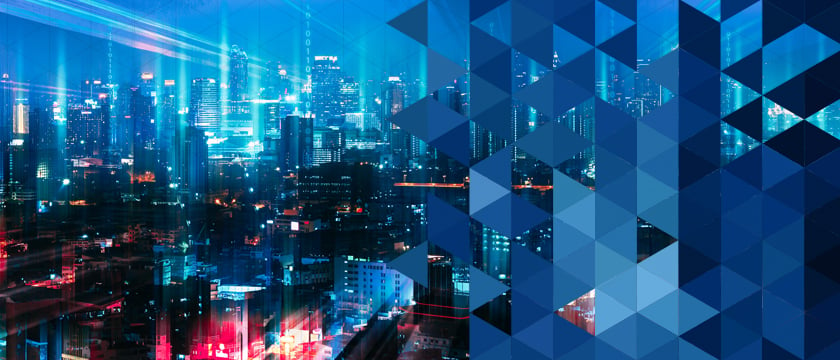 Albert Einstein once said, "The leader is one who, out of the clutter, brings simplicity … out of discord, harmony … and out of difficulty, opportunity."
CyberArk is the only Leader in both 2022 Gartner® Magic Quadrant™ Reports for Access Management and Privileged Access Management
Today, it is my honor to share that CyberArk has been named a Leader in the new 2022 Gartner Magic Quadrant for Access Management.1 This closely follows our announcement that CyberArk was also named a Leader in the 2022 Gartner Magic Quadrant for Privileged Access Management2 – for the fourth consecutive time. Gartner evaluated more than 20 vendors across the two reports, and CyberArk is the only company to be named a Leader in both reports. Ever.
Thank you to our customers, partners and employees for helping us achieve this prestigious recognition. We believe this underscores CyberArk's strategy to develop the industry's most comprehensive and innovative Identity Security Platform, enabling unparalleled protection for all identities – human and machine – across all devices, in cloud and hybrid environments.
Don't just manage identities. Secure them.
We live in a digital world with no boundaries – so much so that there are 45 machine identities for every human identity, according to CyberArk research. "Privileged users" are no longer just IT admins: We found that 52% of all employee identities have access to sensitive systems and data that attackers can easily exploit. In this environment, every identity at any access point is a gateway to an organization's most valuable resources.
Security leaders recognize that achieving and maintaining control of every identity is the key to stopping most modern attacks. But they are struggling to implement an identity-first security strategy. Every new digital initiative brings new identity-related challenges and requirements, and new tools are being implemented ad-hoc to address them.
Enterprise security stacks involving multiple vendors and tools have become unwieldy. Teams are juggling multiple solutions – from Identity and Access Management (IAM) to Identity Governance and Administration (IGA) to Privileged Access Management (PAM) – that don't necessarily integrate with each other, limiting their visibility and control of identities across the enterprise and straining tight resources.
In this landscape, many organizations are seeking to consolidate and simplify security across their complex hybrid and multi-cloud environments.
A recent survey by Gartner, Inc. found that 75% of organizations are pursuing security vendor consolidation in 2022, up from 29% in 2020.3
At CyberArk, we believe consolidation in Identity Security means addressing organizations' growing requirements with comprehensive capabilities from fewer vendors.
Therefore, Identity Security calls for leadership across categories – it's not an either/or proposition.
Identity Security: A simplified, comprehensive approach
Centered on intelligent privilege controls, the CyberArk Identity Security Platform seamlessly secures access for all identities and flexibly automates the identity lifecycle, with continuous threat detection and prevention – protecting organization identities and most critical assets. The platform is based on a set of foundational shared services – including AI-powered Identity Security Intelligence – that deliver a unified user experience through a single admin portal and enhance customer value with robust automation and analytics. Through our vast partner network and more than 200 out-of-the-box integrations, CyberArk supports each organization along every step of their Identity Security journey, while helping them maximize existing security investments.
As the Privileged Access Management trailblazer, only CyberArk has the leadership experience, industry expertise and consistent innovation track record to address the broadest range of Identity Security requirements. With a security-first approach grounded in Zero Trust and least privilege, we empower organizations to achieve measurable cyber-risk reduction and meet their strategic business goals.
Leading businesses fearlessly forward
Today's announcement marks the latest milestone for CyberArk in a momentous 2022. This summer we hosted the world's largest gathering of Identity Security professionals at our Impact 2022 Boston event. There, we unveiled new platform innovations and advancements in key areas of privileged access management, identity management, cloud privilege security and secrets management to give organizations the confidence they need to accelerate business transformation with less risk. A few months later, we kicked off the CyberArk Impact World Tour to continue sharing our unified Identity Security approach with organizations around the globe.
As we continue to define and lead the Identity Security market, we are innovating rapidly across our CyberArk portfolio. Our Identity Security story is resonating with organizations across industries, who are turning to CyberArk as a trusted partner to secure identities from workforce to privileged users to machines. With a finger on the market pulse and a close eye on the shifting landscape, we continue to invest in strong organic and inorganic growth, and momentum is accelerating for our Identity Security Platform.
Reflecting on this recognition and our accomplishments this year, we again thank our customers, and proudly recognize our employees and partners for their fierce dedication, unwavering integrity and industry-leading innovation.
To learn more, download both complimentary Gartner Magic Quadrant reports here.
For a deeper dive into Identity Security – what it is, how it works and how your organization can benefit – join our CyberArk team for a live webinar on November 16, 2022. Register here to save your spot.
Gartner Disclaimers
*Gartner and Magic Quadrant are registered trademarks of Gartner, Inc. and/or its affiliates in the U.S. and internationally and are used herein with permission. All rights reserved.
Gartner does not endorse any vendor, product or service depicted in its research publications, and does not advise technology users to select only those vendors with the highest ratings or other designation. Gartner research publications consist of the opinions of Gartner's research organization and should not be construed as statements of fact. Gartner disclaims all warranties, expressed or implied, with respect to this research, including any warranties of merchantability or fitness for a particular purpose.
1 – Gartner® Magic Quadrant for Access Management, by Henrique Teixeira, Abhyuday Data, Michael Kelley, James Hoover, Brian Guthrie, 1 November 2022
2 – Gartner® Magic Quadrant for Privileged Access Management, by Michael Kelley, James Hoover, Felix Gaehtgens, Abhyuday Data, 19 July 2022
3 – Gartner® Press Release, "Gartner Survey Shows 75% of Organizations Are Pursuing Security Vendor Consolidation in 2022," 22 September 2022, https://www.gartner.com/en/newsroom/press-releases/2022-09-12-gartner-survey-shows-seventy-five-percent-of-organizations-are-pursuing-security-vendor-consolidation-in-2022