It's been an exciting month for us here at CyberArk! We were honored to host two of the largest gatherings of privileged account security professionals in the world at our 2015 Summits, held in Vienna, Austria and Boston, Massachusetts over the past few weeks.
Recognizing that the battleground for securing their organization has shifted, CyberArk customers and partners from all over the world came together in record numbers to discuss how to protect what matters most on the inside. It was exciting to meet with this group of trailblazers – those leading this revolution by adapting to the new threat landscape, taking a proactive stance to security and turning the tide on today's most formidable cyber attackers.
Our summit agendas were packed with compelling presentations by senior-level security executives from large enterprises across a number of industries – including a global systems integrator, a US-based healthcare company and a notable financial services organization.
These customer presenters urged attendees to design their security strategies on the assumption that they've already been breached and attackers have already broken through the perimeter. Throughout these talks, the message was clear: stopping privileged account exploits by taking a proactive, layered approach to securing privileged accounts and credentials is the best – and often last line of defense before a data breach. They spoke of the need for an end-to-end lifecycle approach to privileged account management, and illustrated how CyberArk's extensive portfolio of privileged account security solutions has empowered them to protect their highest value assets.
The sense of urgency was palpable – organizations cannot afford to wait. Do it right and do it now. A rousing keynote speech by Carey Lohrenz, the Navy's first female F-14 fighter pilot and Wall Street Journal bestselling author, reinforced this message of leading the charge and driving change within your organization – fearlessly and tenaciously.
Summit attendees were inspired by the message and invigorated by lively interactions, networking and fun with peers and colleagues. We have enjoyed seeing the feedback in the days following our summit events across our social media channels. Here are just a few sound bites:
"It was a great opportunity for networking. I witnessed multiple cases of customers working together with product staff to address use cases. Thanks for being consistently available for such conversations!"
"It was great to network with others and hear real-world issues and how they worked through them."
"It was a good one – thanks again!"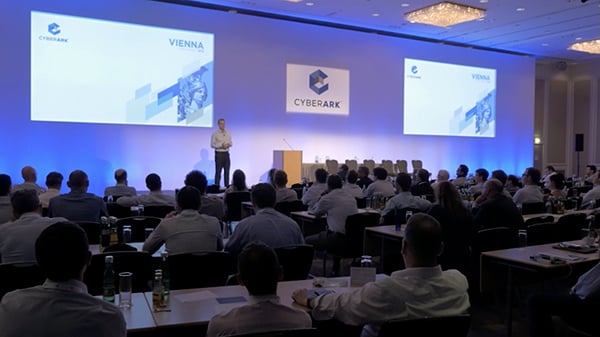 Trailblazing Together
It was also wonderful for our team to look around these gatherings and see familiar faces we've known for years. Many customer and partners have been with us since the beginning, as we pioneered Digital Vault technology over a decade ago.
Even then, as we architected our solution from the ground up, our primary strategic focus was on securing enterprises against cyber attacks that take cover behind insider privileges and attack critical enterprise assets.
And just as our focus has stayed the same all these years, so has our commitment to our customers' continued success. It's ingrained in our business strategy and is brought to life through continued, collaborative interactions and ongoing innovation based on customer feedback and changing needs and priorities. Additionally, we've continued to enhance our product offerings by establishing technology alliances within the IT infrastructure and security vendor ecosystem with world-class partners.
Today, we're proud to deliver a unique category of targeted security solutions that help companies stop reacting to cyber threats and instead, get ahead of them, preventing attack escalation before irreparable business harm is done. We are honored to be a vital security partner to more than 1,800 global businesses. Our customers have placed their trust in our team and our products, and we don't ever take that lightly.
We're in this with you, every step of the way, trailblazing together. And we thank you for making our 2015 Summits an overwhelming success!