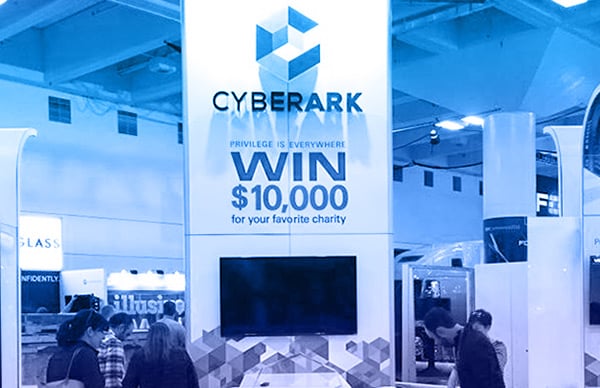 Regular readers of the CyberArk blog know that this year's RSA Conference was jam packed for our team with news of new products and innovation, exciting new initiatives with our partners and meetings with customers and prospects. We had a record number of attendees visit the CyberArk booth, seeking ways to mitigate risk and proactively protect against stolen privileged credentials, Kerberos attacks, malicious insiders, Golden Ticket attacks and Pass-the-Hash attacks.
We also invited conference attendees to enter a sweepstakes for this year's booth prize.
We decided to try something different this year. Our booth sweepstakes offered a chance for one lucky person to win $10,000 to be donated to a charity of his or her choice. The idea was well-received, with many attendees commenting on the refreshing change from the usual conference giveaways.
Today, we are thrilled to announce our winner, Cathy Hammond. Cathy has chosen the American Cancer Society's Relay for Life, a charity with a cause very near and dear to her heart.
Cathy explains, "I am a breast cancer survivor, and I know too many people whose lives have been touched by cancer. I can't sit still and not take action against this disease that has hurt so many. That's why I participate in the American Cancer Society Relay for Life. Relay For Life is my opportunity to celebrate loved ones who have won their battle against cancer, remember those no longer with us, and fight back against this disease that robs so many of so much. The money donated by CyberArk to Relay for Life will bring us one step closer to a world with less cancer and more birthdays."
Thank you, Cathy, for sharing your story and for donating to the American Cancer Society, an important organization supporting cancer research, patient services, early detection, treatment and education.