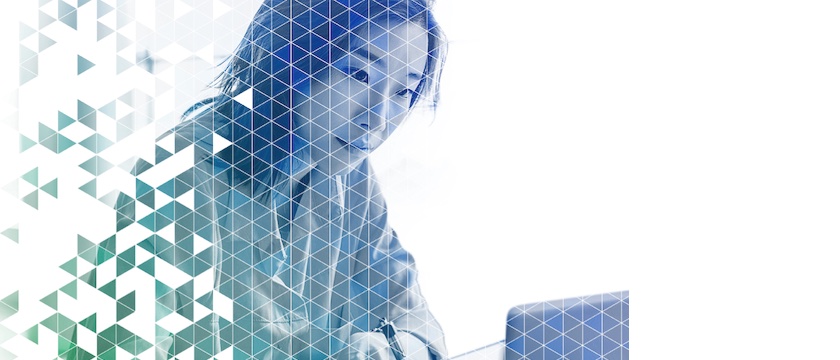 CyberArk University is the best place to learn the ins and outs of the CyberArk Identity Security Platform — whether you're an administrator looking to learn the fundamentals of CyberArk Privileged Access Manager before project kickoff; an implementation expert looking to certify your configuration skills for CyberArk Identity deployments that enable single sign-on (SSO), adaptive multi-factor authentication (MFA) and lifecycle management; or a developer seeking hands-on training in CyberArk Secrets Manager solutions.
For more than seven years, CyberArk University has provided security professionals around the world with the training and skills validation needed to implement and administer CyberArk Identity Security solutions, set teams up for success and help organizations get the most out of their CyberArk investments. Since its inception, more than 100,000 people — from CyberArk customers and partners to CyberArk's own internal employees — have advanced their cybersecurity skills and knowledge through CyberArk University.
We spoke with Gali Rotem, senior director for global education services at CyberArk, about CyberArk University's ever-expanding training offerings, exciting new community contributions and four groups that can benefit from this world-class training and certification program.
1. Organizations: Offer compelling training opportunities to help attract and retain cybersecurity talent — and set teams up for success.
According to a newly released ISACA 2022 State of the Cybersecurity Workforce study, 63% of enterprise organizations have unfilled cybersecurity positions today. Competition for skilled workers is fierce, with 60% of organizations reporting retention challenges. More than ever, training, development and upward growth opportunities are critically important to retaining cybersecurity talent. Without them, nearly half (47%) of workers say they would leave a position.
Courses offered through CyberArk University can help supplement internal training programs by teaching security team members valuable skills and best practices for operating CyberArk Identity Security solutions. By deepening their knowledge and technical abilities around this critical layer of security, team members can advance their professional development and validate their expertise — driving increased job satisfaction and retention.
"Customers and partners appreciate the value they get from our classes in supporting their learning journey. We get lots of great feedback, especially for our labs," says Rotem.
Here's what some CyberArk University participants had to say:

2. Security practitioners: Grow professionally and stand out in the market for your Identity Security technical expertise.
Technical security controls experience is one of the top three skills gaps seen in today's cybersecurity professionals, according to ISACA survey respondents. Training and certification courses offered through CyberArk University's Public Certification Program can help security practitioners deepen and validate their technical expertise across CyberArk solution areas including Privilege, Access and DevSecOps, and stand out in the market. New courses are added frequently based on community input and interest.
"As the cybersecurity talent shortage continues to impact so many organizations, we're seeing significant interest in REST API and other automation-focused topics to help teams eliminate manual tasks and amplify their impact," notes Rotem. CyberArk University offers courses for various skill levels, most of them with customized hands-on labs, that can support career growth within the Identity Security space. Students can use the time spent on these courses for Continuing Professional Education (CPE) credits to maintain other certifications in the field.
Similarly, CyberArk University's certification exams are designed for various roles and experience levels to help validate CyberArk solution expertise and open doors for additional professional opportunities. Rotem and team are particularly excited about the recent introduction of community-developed exams. "To help ensure certification exams remain up to date and relevant, we work closely with security leaders using CyberArk solutions in their organizations to optimize the exam blueprint and individual questions," she says.
With flexible learning options available in multiple languages such as German and French — including live classes, on-demand virtual instruction and even a lab environment for hands-on learning — participants can work at their own pace and to the level that best aligns with their job responsibilities and career ambitions.
3. CyberArk consultants and partners: Help customers address their most critical Identity Security challenges and build a competitive edge.
Cybersecurity consultants can take advantage of CyberArk University certifications to validate their competency and advanced skills. Achieving the top certification, CyberArk Guardian, demonstrates their ability to design and execute a multi-phase Identity Security program utilizing CyberArk best practices. As part of this experience, security consultants can further cultivate the soft skills needed to effectively communicate Identity Security concepts to a range of technical and non-technical stakeholders, including those at the executive level — today's No. 1 skills gap, as identified by ISACA survey participants.
CyberArk partner organizations also rely on the training and resources offered by CyberArk University for optimizing their service delivery practices. "Our CyberArk Partner Certification Program is one of the ways we demonstrate our commitment to enabling and supporting our partners around the world," says Rotem. Partners who have participated in CyberArk University certification courses and exams and have built extensive expertise in CyberArk solutions can take advantage of differentiated benefits and increased revenue opportunities.
4. Anyone: Access our ever-expanding library of free Identity Security resources and training videos
As digital technology continues to evolve rapidly, many organizations have embraced just-in-time training models for their technical workers. Having access to relevant documents and videos to answer questions on the job, exactly when they're needed, can help workers save time, remove friction, bridge skills gaps and develop proficiency over time.
"There's a widely held theory that those learners remember 80% of what they watch but just 20% of what they read," says Rotem. "Our growing library of short, two-minute self-service videos give learners the resources they need to perform job-related activities safely and confidently."
If you're searching for quick, just-in-time Identity Security tips, Rotem recommends visiting the CyberArk University YouTube channel. You'll find instructional how-to videos on everything from setting up a security key for MFA to adding a new user to CyberArk Cloud Entitlements Manager.
And whether you're an IT admin eager to hit the ground running, a developer seeking to automate tasks or an end user getting familiar with the benefits of CyberArk solutions, you can swing by CyberArk University or the CyberArk Technical Community to find answers to your Identity Security questions. In the CyberArk Technical community, customers and partners can ask questions, join discussions, browse by product, find best practice recommendations by functional role and get step-by-step guidance on everything from starting a deployment to upgrading components.
Advancing Skills and Knowledge to Close the Cybersecurity Skills Gap
A strong emphasis on technical training and professional development is critical to closing the global cybersecurity skills gap while helping security workers stay engaged and be the best versions of themselves. "Our team is proud to contribute to this effort through CyberArk University and the Technical Community, empowering customers, partners, employees and community members with meaningful learning opportunities," concludes Rotem.