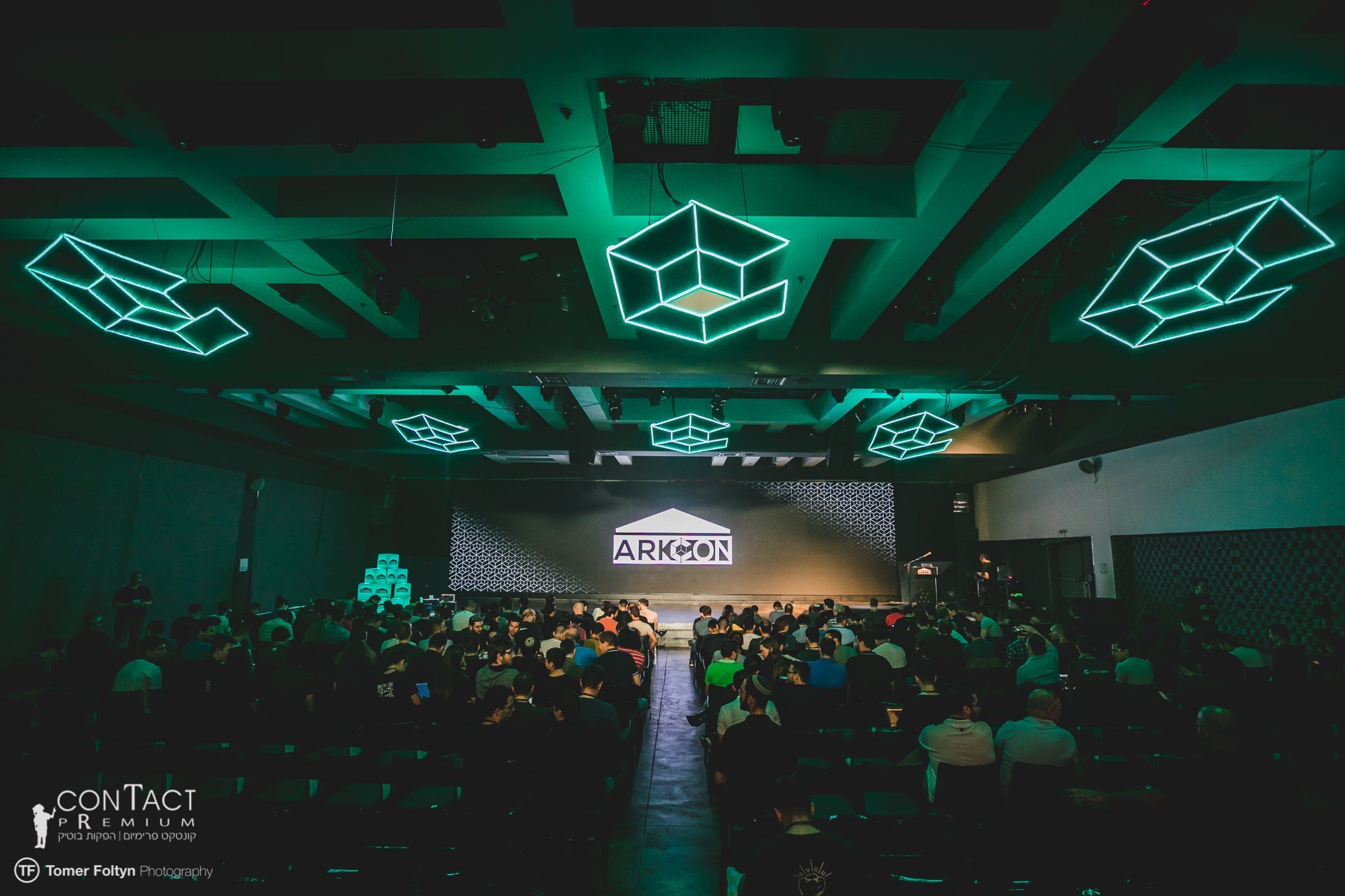 Last week, CyberArk Labs hosted its second annual ArkCon cybersecurity event. ArkCon brings top cybersecurity researchers from around the world to Tel Aviv, Israel, where they meet to listen to presentations by experts in their fields and collaborate with peers in a dynamic, fun-filled environment. This year's keynote speaker was pancake (with a lower case "p,") who flew in from Spain to talk about his free and open source reverse engineering tool source, radare2. Four hundred people showed up for the cybersecurity event at the Ocean Tel Aviv event center.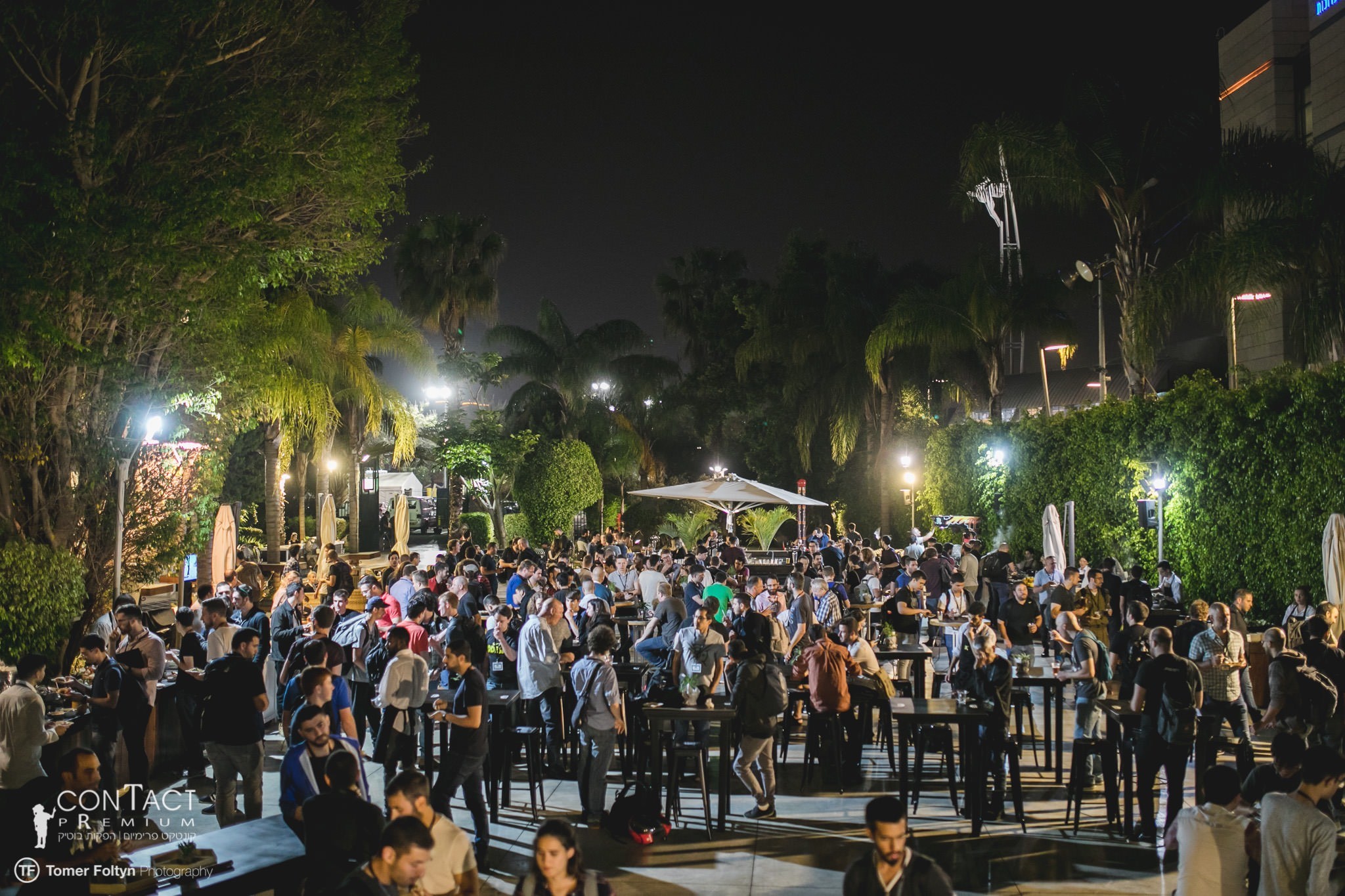 One of the most exciting events at ArkCon was the awards ceremony. Prior to the event, CyberArk Labs released a series of challenges to the worldwide cybersecurity community. The awards ceremony celebrated the top two challenge solvers– Yakov Cohen and Lior Suliman. Cohen is a security researcher at Intel, while Suliman currently serves with the Israeli Defense Force. Doron Naim, CyberArk Labs' Group Manager, ran the cybersecurity event. He explained, "The winners faced talented competition, but in the end they were faster than anyone else."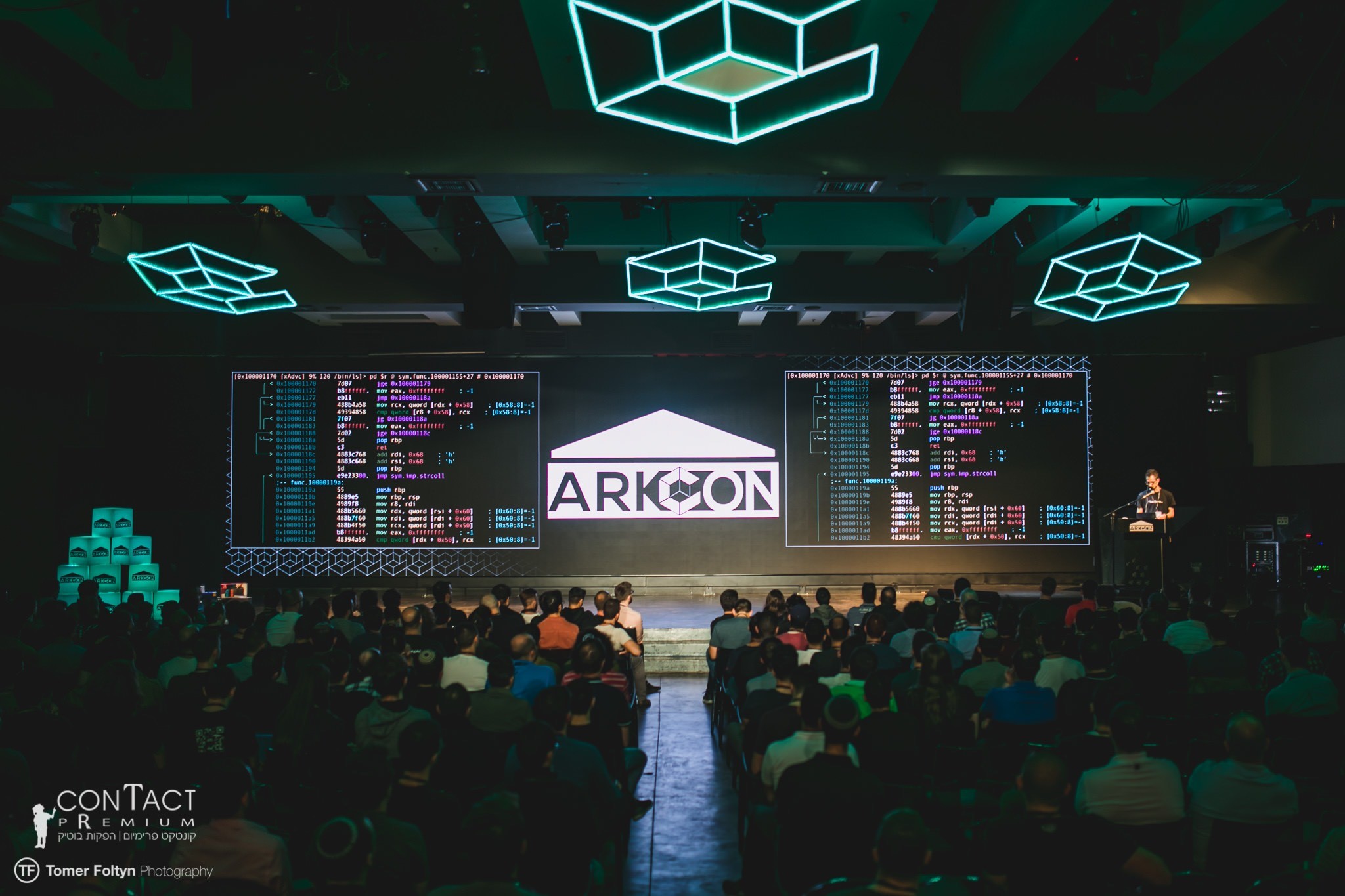 Winning these challenges is a big deal, because the challenges, according to Naim, are harder than a standard "capture-the-flag," a popular type of information security competition. Naim said, "The challenges were all very different from each other, since each of them was written by a different person with a different background. This means that in order for one person to solve all of the challenges, they needed expertise in the fields of each of the challenge creators." According to Naim, knowledge and hands-on experience in reverse engineering, forensics, exploitation, containers, virtualization, the web, DevOps and the cloud were all needed to solve the challenges.
There were a lot of exciting moments at ArkCon, but, Naim said, "The ones that stood out to me the most were, of course, meeting the winners. It was great to meet the people who invested so much effort and their precious time in solving the challenges we created."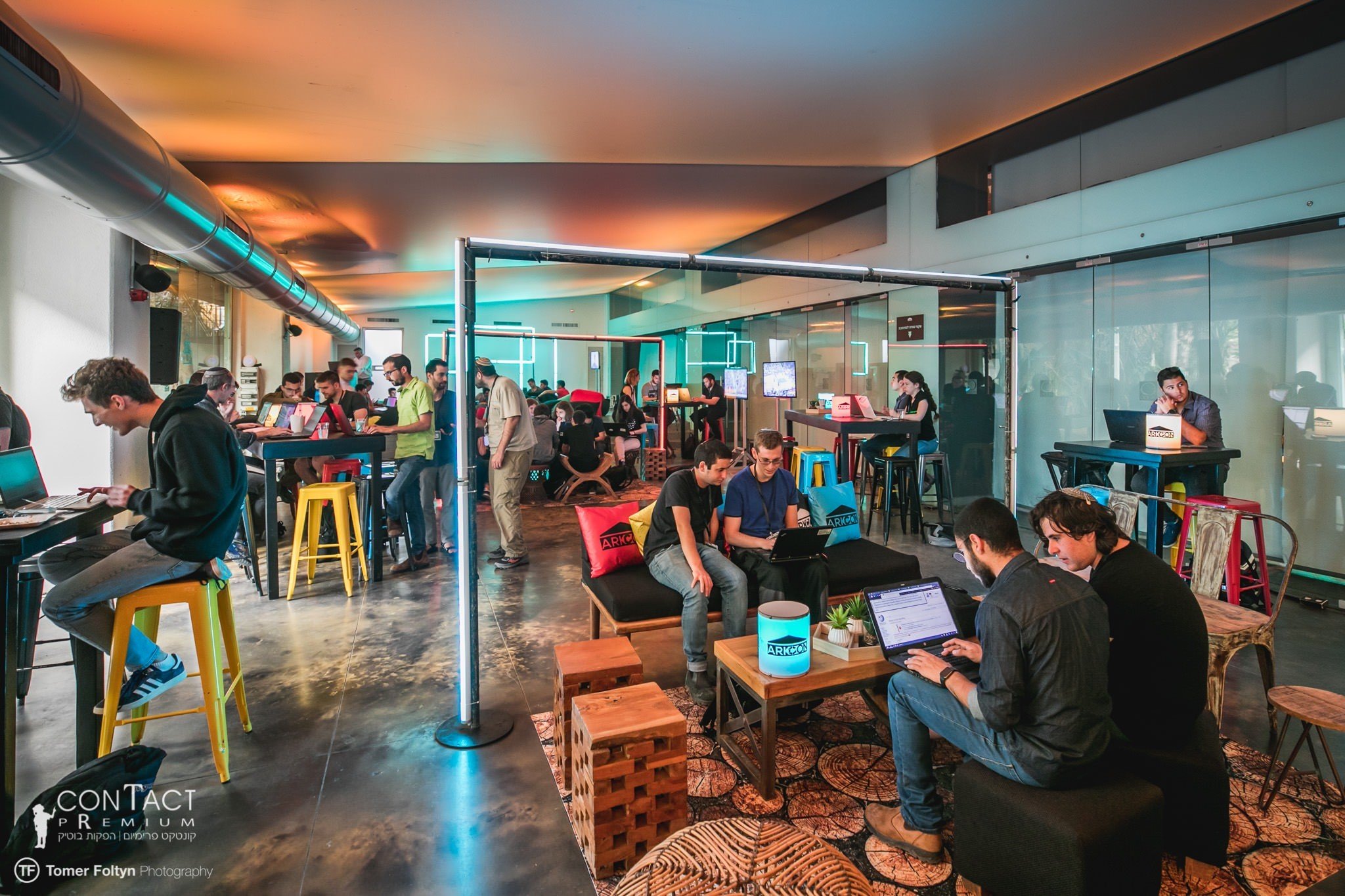 At ArkCon, attendees got a second chance to solve the challenges, this time working together with others they met at the cybersecurity event. Additional highlights included several informative speaker sessions, including the keynote by pancake, a session on container security – and how to break it – by CyberArk Lab's Nimrod Stoler and a session from CheckPoint's Eyal Itkin on his discovery of vulnerabilities related to RDP protocol. There was even a "fun area" with a raging bull ready to buck off brave attendees. Beyond that, attendees had opportunities to talk with each other, bond over their shared interest in cybersecurity and leave with new people to collaborate with for their next project.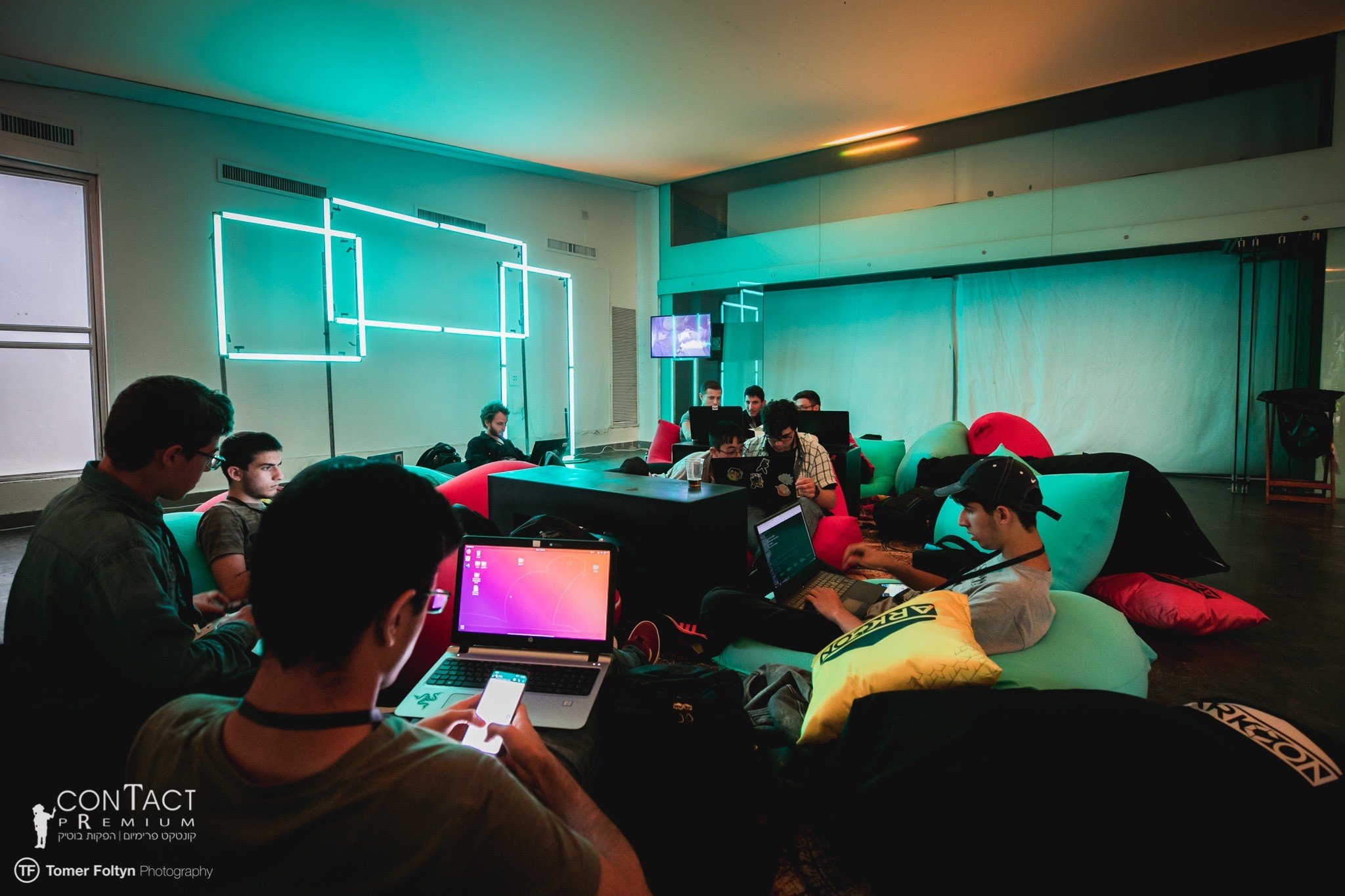 The biggest surprise all day, for Naim, came from the youngest attendees. "I was surprised by the passion of the younger participants for solving the challenges. They arrived 30 minutes before we opened the gates! They were extremely competitive too. We're happy to see such high motivation in the next generation."
As for ArkCon 2020, Naim says it will be even "bigger and better!" Though, he added, to expect even bigger and even better things from ArkCon 2021.