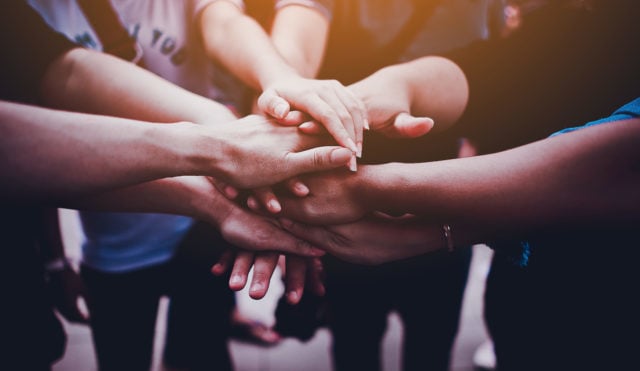 Organizations have more challenging and pressing technology concerns than ever before. Maintaining a modern computing environment means more applications, more users and more data living in more places. This, of course, also means more risk. Protecting high-value assets against increasingly damaging cyber attacks – while effectively balancing efficiency and user productivity – requires both innovation and collaboration. We've continued to expand the CyberArk C3 Alliance, extending the power of privileged access security to help organizations better protect against advanced threats through a deeper set of innovative cyber security solutions.
As part of this ongoing initiative, we joined forces and hit the road with C3 Alliance partners SailPoint and Okta this fall, traveling across North America together to share our unified identity solution that addresses every aspect of an organization's identity needs including access management, identity governance and privileged access.
Throughout this roadshow series, organizations from Seattle to Tampa learned how to securely manage and govern all users – including both privileged and non-privileged application and data access – across the employee/partner lifecycle, from onboarding through off-boarding. With these best-of-breed solutions integrated, enterprises can ensure essential identity functions are secure and automated, authorization policies are enforced, and user access activity is documented and compliant. The result is that enterprises can maintain a high level of user productivity, compliance and security.
Together with SailPoint and Okta, we've compiled key takeaways from these roadshows and created several resources to help organizations learn how to securely and effectively authenticate, provision and govern access to all applications and data across a hybrid cloud and on-premises enterprise:
VIDEO: Okta, SailPoint, CyberArk: The Powers of Identity and Privilege
In two minutes, learn why some of the world's leading organizations turn to an integrated solution to mitigate the risk of a security breach, ensure compliance and automatically enable today's modern workforce. You can also check out our short videos showcasing the CyberArk Privileged Access Security integration with Okta SSO and MFA and integration with SailPoint Identity Governance.
eBook: The Powers of Identity Governance and Privileged Access Security
Explore how the integration between SailPoint Identity Governance and CyberArk Privileged Access Security allows organizations to close security gaps, reduce risk and eliminate redundant processes related to managing non-privileged and privileged access.
Buyer's Checklist: Evaluating Your Control Over Identity and Privileged Access
Where do you stand in managing your non-privileged and privileged users/applications? This checklist is designed to help you identify where to focus your efforts to more effectively and efficiently close security gaps, reduce risk and manage identity and access management.
To learn more about the "Identity Trifecta" of integrated SailPoint, Okta and CyberArk solutions, visit the CyberArk Marketplace.