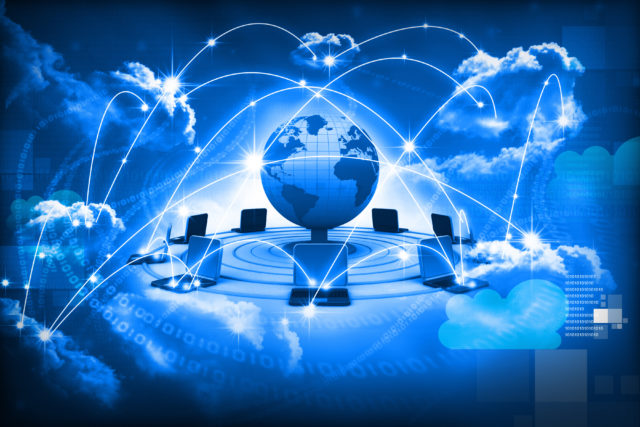 Editor's Note: Privileged Session Manager for Cloud is now available as Privileged Session Manager for Web.
As founder and CTO of Vaultive, I've worked closely with a team of brilliant engineers over the past 10 years to address the most pressing security issues that prevent enterprises from fully realizing the promise of the cloud – from data security and regulatory compliance concerns to government data access and international data privacy laws.
The idea behind Vaultive's technology came to me back in 2008. Always fascinated by computer networks and information security challenges, I identified the dawn of cloud computing as a huge challenge to enterprises that have to deal with very sensitive information and operate in regulated industries.
In my role, I had the privilege of running the Israeli development site. We have been through a fascinating and challenging journey together. This wonderful group of people also happens to have some of the sharpest minds I've ever had the pleasure of working with.
A guiding principle for me as a security professional has always been that security controls are only effective if they are transparent. End-users need to be efficient and able to get work done. Enterprises that implement security solutions that slow employees down may be improving overall security, but they are ultimately lowering productivity and creating frustrated employees who will look for ways around controls that create yet another set of security risks. We have always believed in empowering users to utilize as many modern devices and applications as they want.
Though many companies have set out to solve the cloud security conundrum, Vaultive approached the challenge with unmatched ambition, industry experience and technical innovation. Our unique technology allowed our clients to enforce policies such as authenticating users and auditing usage in cloud applications while still preserving a seamless, responsive and modern cloud application experience for users. This groundbreaking approach helped risk-conscious IT teams, from Wall Street firms, Fortune 500 companies, large NGOs and others, move to the cloud securely and with confidence.
Having crossed paths with some of the CyberArk leadership team, I knew this company was different. Many companies build great products, but very few have the special culture that CyberArk does. In March of 2018, CyberArk decided to acquire my team and our technology. I knew we had a great opportunity opportunity ahead of us. There was a rare fit between what Vaultive had produced and the CyberArk product line, but we also knew we had to bring people together and not just technology. Although we were the new guys and gals, we were immediately embraced by CyberArk. The Vaultive and CyberArk teams united seamlessly – across geographies, organizations and product groups – driven by an aligned vision to deliver an effective, proactive and unified security approach that extends from the data center to the cloud. Since March, we have been hard at work fully integrating the Vaultive technology into the CyberArk Privileged Access Security Solution, which I am thrilled to introduce today with the launch of Privileged Session Manager for Cloud.
CyberArk Privileged Session Manager for Cloud, a core component of the CyberArk Privileged Access Security Solution, enables IT security teams to isolate, monitor and control access consistently across multiple cloud platforms and web-based applications – all without changing or hindering the way cloud administrators and privileged business users work.
With Privileged Session Manager for Cloud, security teams can provide transparent access to AWS, Red Hat OpenShift, Salesforce.com, and leading social media platforms – Twitter, LinkedIn, Facebook and Instagram that is 3x faster than traditional session management solutions. Integration with the CyberArk Privileged Access Security Solution's threat analytics capabilities means that security teams now have visibility into risky activities on these sensitive platforms to help alert on attacks in flight. Detailed audits of admin and privileged user activities means less time spent meeting compliance requirements. All of this translates into a win-win for the security team and for end users!
I'm extremely proud of everything the Vaultive engineering team accomplished from our humble beginnings in our offices in downtown Tel Aviv where we initially had more dogs than human team members. I am also honored to share our first major deliverable as part of the CyberArk family. We look forward to working closely with customers around the world to proactively protect against advanced threats and extend their privileged account security strategies to the cloud.
For more information on Privileged Session Manager for Cloud, I encourage you to check out today's news announcement, register for our customer webinar or contact your CyberArk representative. Be sure to watch this space – we've only just begun!
On a personal note, I feel extremely proud of the what the extended engineering team has achieved over the years. A few days ago we received terrible news about one of our top engineers, Ryan Barberides, tragically passed away. Ryan was a sharp, gentle, intelligent and hard working young man who we all deeply loved. We would not be here without him, and I send my deep condolences to his family and friends. We will all miss you Ryan!