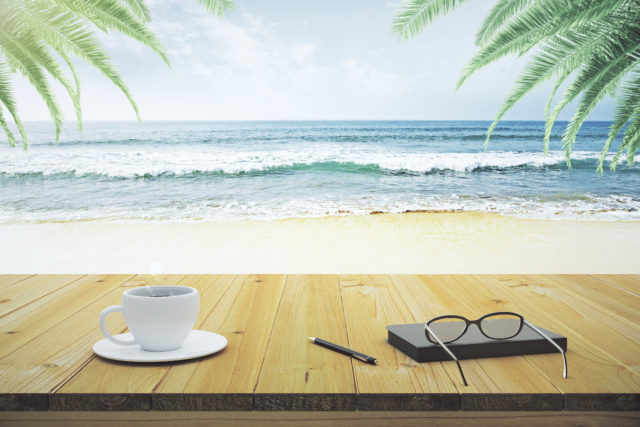 As the summer days dwindle, I'm sure many of us have a few common observations. For example, my commute to work has been great this week – clearly everyone wants to squeeze in well-deserved vacation time before Labor Day. The number of automatic email replies pinging my inbox supports this observation. Lastly, my Facebook feed is filled with first day of school pictures. This year, I'm also starting to see pictures parents post as they leave their kids in a college dorm for the first time – yikes!
As I flip through the feed, my mind drifts between nostalgic memories of preparing for the first day of school to the pragmatic realities of living a modern life. We are all still learning and toting around backpacks with laptops that kill our posture.
Consider what some of history's greatest contributors have observed about learning:
"Anyone who stops learning is old, whether at twenty or eighty. Anyone who keeps learning stays young."
Henry Ford
"Find something you're passionate about and keep tremendously interested in it."
Julia Child
"Intellectual growth should commence at birth and cease only at death."
Albert Einstein
"Tell me and I forget. Teach me and I remember. Involve me and I learn."
Benjamin Franklin
"The noblest pleasure is the joy of understanding."
Leonardo da Vinci
Though these timeless quotes can be applied to all walks of life, they seem particularly relevant for today's cyber security professionals. With a career in which the only constant is change, cyber security professionals must continuously find new ways to hone their skills and stay ahead of unrelenting threats to their organization.
According to HBR, "Some characteristics of a successful cyber security professional simply can't be taught in a classroom: unbridled curiosity, passion for problem solving, strong ethics and an understanding of risks." Keep this in mind as your colleagues ask questions and seek mentors. Be willing to teach and to learn.
If you believe the memes on social media, then your already know business and other successful leaders allocate at least five hours a week for learning. Reading is fundamental, so they say. Hopefully, you were able to knock off one or two of the books on your reading list this summer. If it's a quick read you seek, check out our free Privileged Access Security for Dummies eBook—it's full of actionable tips, technical insight and lessons others have learned.
If you prefer more structured learning, consider taking advantage of virtual or face-to-face training courses.
For other ways to up your cyber security IQ, check out our full collection of curated resources—from on-demand webinars and videos to infographics and technical white papers. And if it's a new environment you seek for growth, we are hiring! Visit our careers page, explore open positions and get in touch.