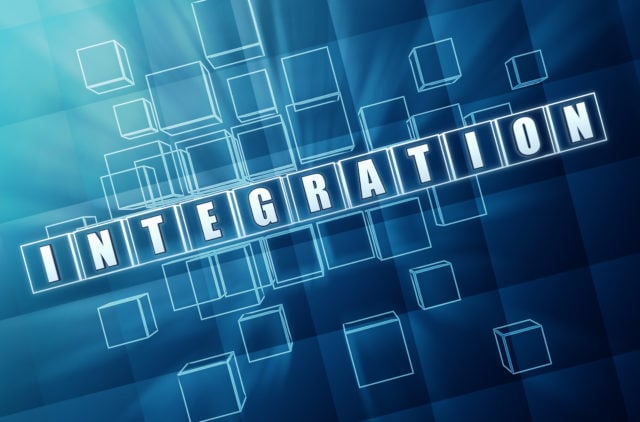 We're pleased to announce a new integration between CyberArk Conjur Enterprise and Pivotal Cloud Foundry (PCF). Organizations using Pivotal Cloud Foundry can now leverage Conjur Enterprise to secure, manage and rotate secrets and other credentials used by PCF.
Specifically, the integration between PCF and Conjur Enterprise enables organizations to:
Automatically replicate secrets from Conjur Enterprise to PCF
Manage and automatically rotate secrets in PCF environments, based on policies established with Conjur Enterprise
Pivotal Cloud Foundry is a leading, comprehensive Platform as a Service (PaaS) offering that includes all the runtime, middleware, operating systems and virtualization capabilities required to run applications. Increasingly popular with development teams, PCF is designed to enable developers to create their applications and then easily deploy them on the compute environment of their choice.
Conjur Enterprise is an enterprise-class secrets management solution designed to meet the needs of high velocity, dynamic DevOps environments and CI/CD (Continuous Delivery, Continuous Integration) pipelines. Conjur Enterprise is security focused and incorporates robust security principals including: machine identity, least privilege, role-based access control, policy as code, as well as segregation of duties for both human and non-human users (e.g., containers, micro-services, scripts and machines).
Key Benefits
Pivotal Cloud Foundry already has some native secrets management capacity built into the platform; however, the integration between PCF and Conjur Enterprise offers several important benefits to enterprises which include:
Providing robust security capabilities for PCF and other native DevOps tools. Instead of relying on the capabilities of native DevOps tools, which typically lack basic security features such as policy-based rotation and audit, organizations can leverage the robust security capabilities of Conjur Enterprise to consistently manage secrets and credentials at scale with an enterprise class secrets management platform.
Eliminating "islands of security" with centralized secrets management. The native capabilities of the individual DevOps tools and platforms not only have varying levels of security capabilities, but they also typically cannot securely share secrets across tools. At best, this creates "islands of security." Conjur Enterprise and its integration with PCF and other DevOps tools eliminates "islands of security" by centralizing the management of secrets and credentials.
Achieve End-to-End Credential Management Across the Enterprise – From CyberArk Vault to Pivotal Cloud Foundry
Just a few weeks ago, we announced an integration between CyberArk Conjur Enterprise and the CyberArk Enterprise Password Vault, which enables secrets and credentials managed by the CyberArk Vault to be automatically replicated into Conjur Enterprise. This means that organizations using PCF, the CyberArk Enterprise Password Vault and Conjur Enterprise have the ability for true end-to-end, policy-based secrets management across their enterprise.
For example, these integrations are designed to enable a secret or credential managed by the CyberArk Vault to be automatically replicated and managed in the PCF PaaS environment as well as other DevOps tools. These credentials can be managed consistently across on-premises, hybrid and native cloud environments, as well as DevOps environments.
Getting Started with Conjur Enterprise and Pivotal Cloud Foundry
The PCF integration is available today as an open beta on the Pivotal Network, with a Beta tile available to simplify the deployment of the Service Broker and the Buildpack. To learn more, contact sales, visit CyberArk.com/Conjur or register for our upcoming webinars that provide additional details of the capabilities and how to deploy.
April 11: Learn what's new in the CyberArk Privileged Account Security Solution v10.2. We'll also cover the integration of Conjur Enterprise with the CyberArk Vault.
May 1: This On The Front Lines webinar will include a demo and technical tutorial featuring both the Conjur Enterprise integration with PCF and with the CyberArk Vault.
Try Open Source
CyberArk also offers an open source integration between Cloud Foundry (the open source version of Pivotal Cloud Foundry) and Conjur Open Source. For additional information and access to the open source integration, read this blog "Cloud Foundry Integration Available in GitHub." You can also access test and production versions of Conjur Open Source at Conjur.org. Join the Conjur Slack to communicate directly with our engineers to ask questions and provide product feedback.