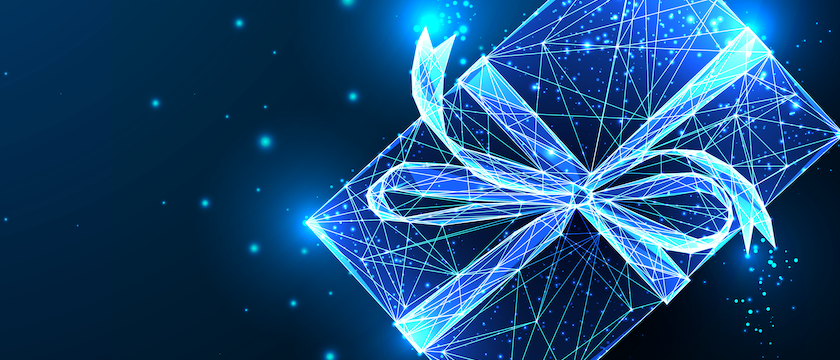 Sustained supply chain issues, shipping delays and other current realities have combined to extend the duration of the 2021 holiday shopping season. While retailers work hard to adjust, there's reason for holiday cheer — according to National Retail Federation estimates, 2021 holiday sales will grow between 8.5% to 10.5% from 2020.
Consumers are shopping eagerly, both in-store and online. To support their customers' omnichannel shopping experiences, retailers are utilizing operational efficiencies of cloud-hosted eCommerce sites and applications to improve the customer experience. Just a few examples include:
Real-time inventory tracking with cloud-hosted databases and applications
Personalized shopping experiences with cloud-hosted big data and machine learning services
Better eCommerce site performance and availability during peak shopping periods with auto-scaling capabilities in Infrastructure-as-a-Service (IaaS) environments, including serverless functions
Despite these advantages, retailers must remain wary of attackers seeking to capitalize on big shopping holidays, including attempts to gain unauthorized access to cloud-hosted systems. In fact, as the FBI warns of increased scams and fraud, and for retailers embracing the cloud to make the most of this shopping season, security must remain a top priority. According to IBM, the cost of a data breach for retailers increased 62.7% in the last year, with an average cost of $3.27 million.
Cloud-hosted PII Elevates the Risk (and Cost) of an eCommerce Security Breach
No matter where customers transact— in-person or online — many retailers store personally identifiable information (PII) and payment details in the public cloud to drive cost efficiencies for storage and processing. For attackers, this provides major opportunities: one successful attack on the right database or cloud storage system can lead to devastating, far-reaching consequences — from financial loss and legal action to reputational damage and loss of customer trust.
Additionally, since retailers collect credit card information, they are subject to the PCI (Payment Card Industry) Data Security Standards, which compel them to "ensure critical data can only be accessed by authorized personnel, systems and processes must be in place to limit access." Failing to protect this data, even inadvertently, can expose retailers to fines and other penalties.
Five Common Cyber Weaknesses in Retail
As recent data shows, data breaches are increasingly common in the retail industry. And risk factors can easily compound in dynamic cloud environments, while rapid introduction of new cloud provider services can accelerate the potential for security mistakes and misconfigurations. Some of the most common weaknesses that can be exploited in the retail space include:
Steps to Secure the Cloud and Minimize Holiday eCommerce Disruption
Fortunately, there are established controls that can help retailers strengthen the security of their cloud environments this holiday season. Check out the eBook "Retail and eCommerce: Securing Your Brand and Locking in Consumer Confidence" to explore best practices. You'll also discover how your retail organization can "unwrap" new operational advantages and drive secure, rapid cloud expansion with unified Identity Security.