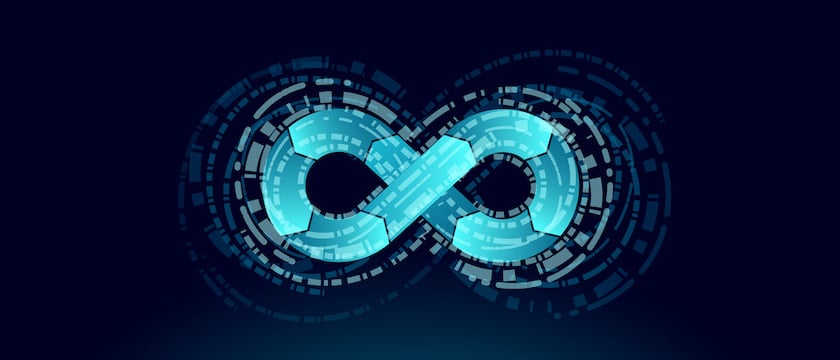 Applications, as well as the tools and automated processes throughout the DevOps pipeline, are increasing targets for sophisticated digital supply chain attackers. But with the right tools and strategy in place, security teams can partner with developers to establish agile, secure and productive supply chains and dev environments.
Over the next several weeks, the CyberArk team will be meeting with DevOps and security leaders around the globe — both virtually and in person — to explore DevSecOps approaches that mitigate risk and uncertainty without slowing velocity because no team should ever have to sacrifice security to ship features faster. Here's where you can find us this fall:
We're proud to sponsor DevOpsWorld 2021, hosted by CloudBees, where thousands of practitioners, developers and community members will come together virtually to shape the future of software delivery. Register for free and don't miss these CyberArk sessions:
Securing Jenkins Pipeline with CyberArk Conjur Secrets Manager. A secure DevOps pipeline is possible — in fact, it's easier than you might think. On Sept. 28 at 2:30 p.m. EDT, CyberArk DevOps Security Advisor Jody Hunt will lead this 90-minute workshop, exploring practical guidance on making Jenkins and CloudBees pipelines more secure, removing secrets from code and securing DevOps and automation tools.
Securing Jenkins Pipelines in Mission-Critical R&D Environments. Secure Jenkins pipelines are a must for mission-critical R&D pipelines. In this on-demand session, CyberArk Director of R&D Eran Koifman will outline ways to secure Jenkins pipelines to prevent code injection, how to establish policies to segment code bases while effectively balancing security and productivity and best practices based on real-world case studies.
5 Ways to Secure Jenkins — You Won't Believe #3! CyberArk DevOps Security Engineer Joe Garcia will outline five ways to bolster Jenkins security — for free. He'll also share tips on working with security, scoped at the global, folder or job level, and how to introduce stronger security to freestyle jobs. You can catch his talk on Sept. 29 at 4:00 p.m. EDT and again on Sept. 30 at 7:00 a.m. EDT.
Organizations around the world use Ansible and CyberArk's integrated solutions to streamline the rotation and management of secrets and privileged credentials and automate the prevention and remediation of high-risk activities. Register and learn how during the AnsibleFest 2021 virtual experience.
On Sept. 30 at 12:00 p.m. EDT, Joe Garcia and co-presenter Roland Wolters, principle technical marketing manager at Isovalent, will present "Red Hat + CyberArk: A Reference Architecture for Securing Ansible Automation & CI/CD Pipelines." They'll explore the Red Hat Ansible Automation Platform and CyberArk reference architecture, elaborate on best practices used by organizations for layering security into their automation platforms and share proven tips for avoiding potential pitfalls along the way.
Kubernetes and other cloud native technologies enable higher-velocity software development at a lower cost than traditional infrastructure. Cloud native — orchestrating containers as part of a microservices architecture — is a departure from traditional application design. Whether you're heading to Los Angeles or tuning in from your home office, there's much to discover about securing secrets in this new terrain.
During the event, check out a demo to see how Conjur Secrets Manager Enterprise and Open Source editions make it easier for developers to secure apps running in Kubernetes environments.
Connect with CyberArk at one of these upcoming DevSecOps events, or contact us directly to discover secure, simplified ways to unleash DevOps agility and scalability. By taking a proactive approach to security, leveraging automation and programmability and encouraging cooperation among teams, organizations can accelerate the pace of innovation while meeting compliance with corporate security mandates.