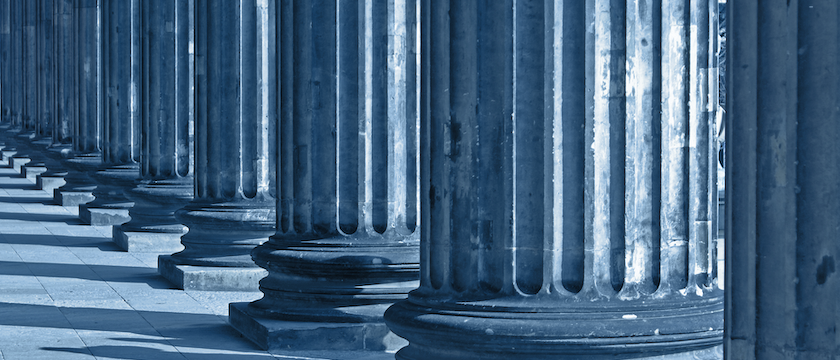 "Digital or Die" has become the motto for the financial services sector. Consumer expectations are pushing further and further into digital realms — and they've never been higher. Take Gen Z users, for instance, who shop primarily online and expect their digital payment options to offer multiple touch points, have clean interfaces and personalize their experiences.
To meet these heightened demands, banks and financial services organizations around the world are transforming the way they do business. They're digitizing legacy platforms, accelerating cloud migrations and investing in emerging technologies such as artificial intelligence (AI) and internet of things (IoT) to increase agility.
This unprecedented change also means unprecedented opportunity for cyberattackers who look to turn these very innovations against the organizations embracing them. Ransomware actors, specifically, have become incredibly creative. They're finding and exploiting weaknesses using autonomous decision-making and self-learning capabilities, deploying sophisticated tooling and hands-on-keyboard actions to disable endpoint defenses and targeting data-rich providers upstream, among many evolving methods.
Identity Security as a Financial Business Accelerator
In this ever-expanding threat landscape, "Identity is the strongest security control that every organization must get right," noted Damon McDougald, global identity and access management (IAM) lead, Accenture, at our CyberArk Impact 2022 event in Boston.
Yet 79% of senior security leaders across industries admit that cybersecurity has taken a back seat to digital transformation initiatives, driving up cybersecurity debt and potentially hamstringing future innovation and growth.
"Security should be a business accelerator — not something that stops the train," asserted McDougald. "But when it comes to digital transformation, I see a lot of organizations stalled because they can't authenticate in the cloud, or manage user access or entitlements or policy in the cloud."
He continued, "The organizations 'doing digital transformation right' are those that can figure out how to use identity to enable, and even automate, the transformation up front."
Accenture and CyberArk: An Innovative Alliance for Financial Services
As financial ecosystems and value chains expand, Accenture and CyberArk have developed an innovative alliance to strengthen financial organizations' cyber resilience and drive transformation initiatives forward. Here are two recent stories of their joint work with leading financial services organizations around the world:
Addressing audit findings to achieve compliance. After a failed audit and facing regulatory pressures, a U.K.-based financial institution turned to Accenture to implement CyberArk Identity Security solutions to protect privileged access to critical systems (Tiers 1 and 2) and underlying infrastructure. The Accenture team was integral in facilitating an enterprise-wide identity audit, setting up an operating model for onboarding infrastructure and applications into CyberArk, defining required controls and mobilizing stakeholders to drive security change management. The privilege-focused Identity Security program was successful in delivering measurable cyber risk reduction, helping the organization meet compliance requirements, and contributing to millions in audit and change management-related cost savings over time.
Streamlining secure access and building trust. Without a proper way to manage privileged access across an IT environment, cyber risk grows and compliance suffers. A large credit union asked Accenture to help select a comprehensive solution that could store, manage and audit all privileged accounts and users. Accenture helped the credit union select CyberArk, plan for an implementation, design an onboarding strategy for all privileged accounts and develop a roadmap for product maturity. By embracing an Identity Security strategy and onboarding privileged accounts, the credit union was able to meet regulatory requirements, secure administrator access and create a "single-pane of glass" for monitoring and auditing of all privileged accounts.
Identity Security You Can Bank On
"I believe identity and access management professionals have the hardest job in IT today," said McDougald in his closing Impact remarks. "We have to know how our business operates, we have to integrate tools with the entire organization, we have to enable our organization — and the pressure continues to mount. Fortunately, there are ways to create a frictionless experience that's highly secure. As IAM professionals, it's our job to sell that value to our organizations and deliver the tools and approaches that enable business to go at warp speed."
Identity and security teams don't have to go it alone. Accenture and CyberArk work together to help financial services organizations secure access for all identities across the enterprise and within customer applications so they can meet consumer expectations and defend against attacks.