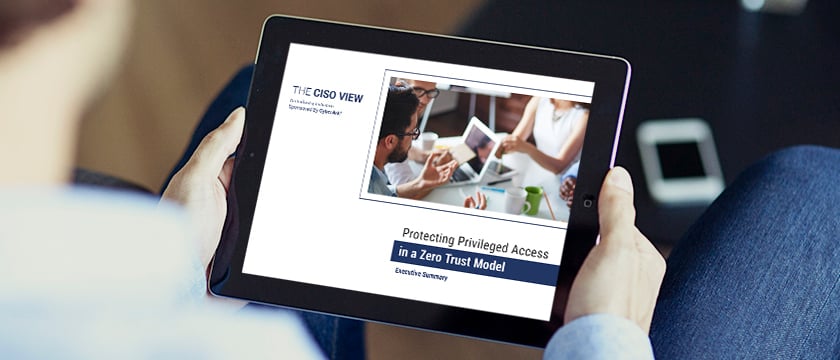 Credential theft is on the rise, yet attackers are shifting their collective focus to non-traditional user populations that may not be adequately protected. That's according to the "The CISO View 2021 Survey: Zero Trust and Privileged Access," released today by CyberArk.
Here's a look at some of the key findings: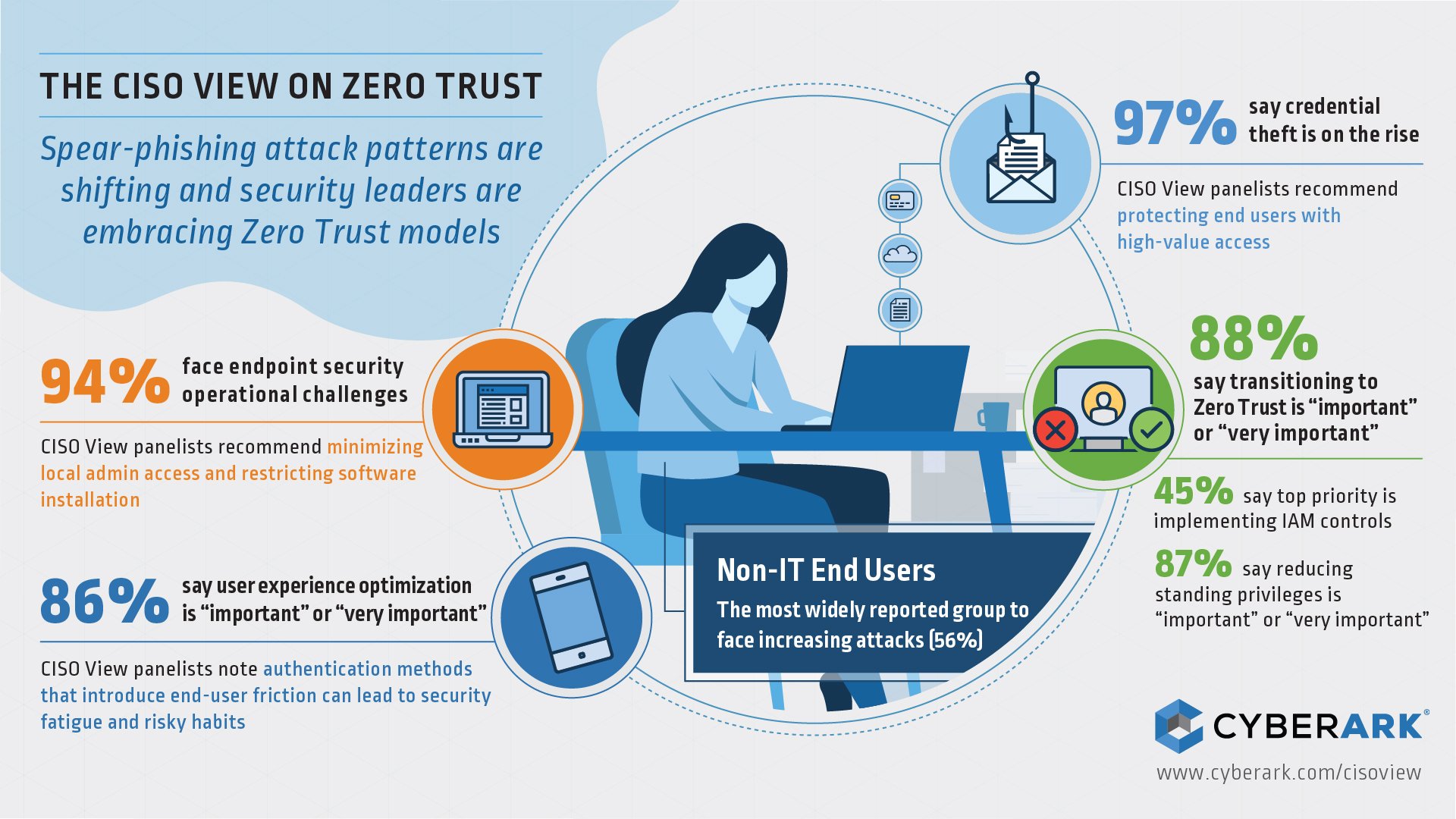 As organizations move assets to the cloud, increase third-party access to corporate resources and enable sustained remote work models, new identities are multiplying across the enterprise. Any identity – whether customer, remote worker, third-party vendor, device or application – can become privileged at any moment, depending on what they're accessing or doing.
This new survey demonstrates consensus around the value of Zero Trust – an approach that "never trusts and always verifies." And in the wake of the massive SolarWinds attack, it highlights a growing sense of urgency for protecting privileged credentials and breaking the attack chain to organizations' most valuable assets.
The survey is a companion to "The CISO View: Protecting Privileged Access in a Zero Trust Model," which is based on in-depth interviews with a panel of 12 top security executives from Global 1000 companies.
Read the survey and report, and watch an overview video here.